Heising Restaurant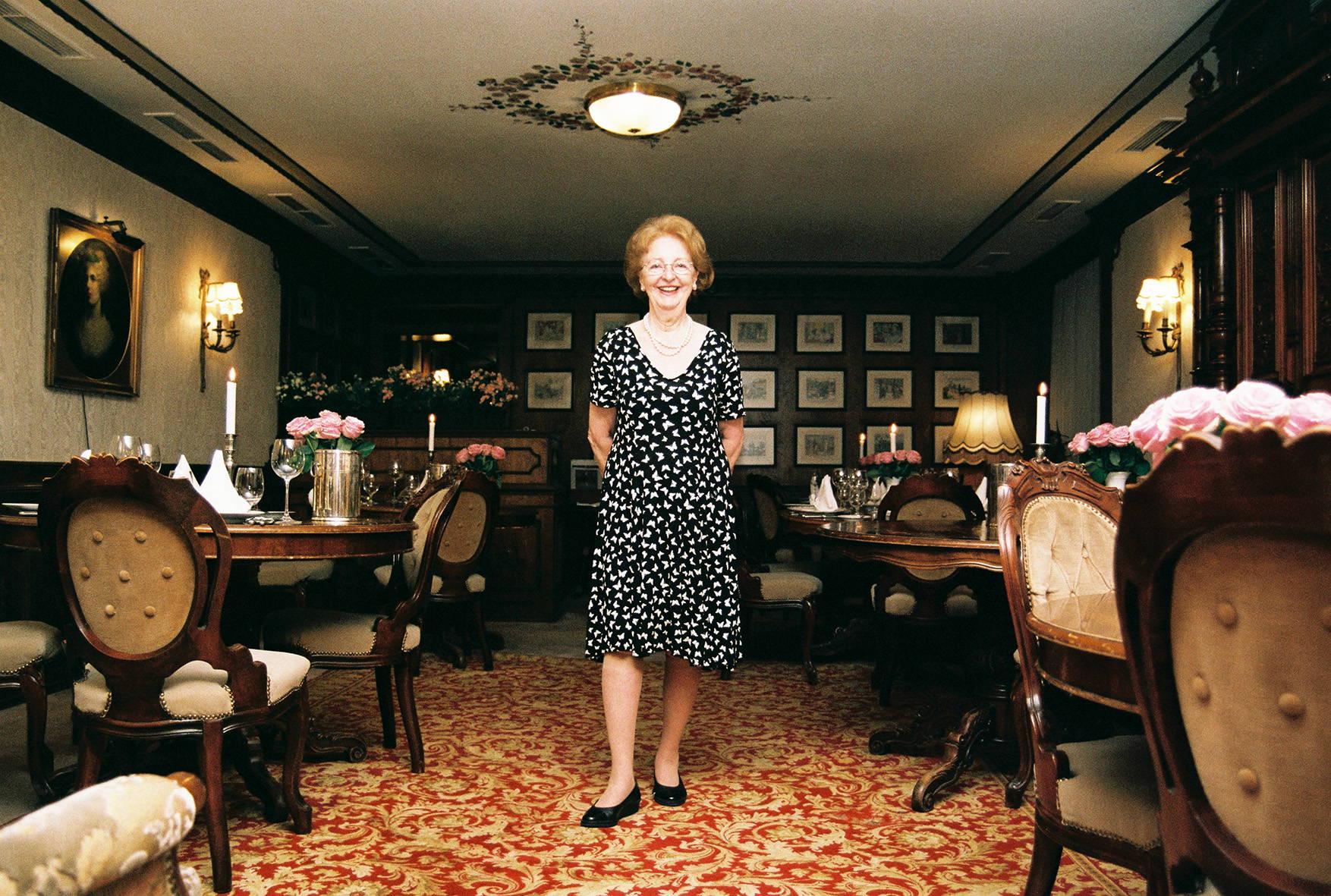 Text  Richard Catty
Photography  Angela Suarez
For late summer, in collaboration with On Running, The Travel Almanac takes you on an off-the-beaten-track tour of some of our favourite hidden spots in and around Berlin as part of the Cloudaway Travel Agency. We begin our journey with a trip to a restaurant held dearly by our team...
The Heising family restaurant, nestled in a corner of West Berlin's prestigious Ku-damm retail district, has been bringing memorable touches to dining experiences for more than 40 years. The German-owned business focuses on delivering classic French cuisine, such as deliciously tender snails, fillet of veal with oyster mushrooms and rabbit in red wine sauce, all served on KPM Porcelain in a homely environment. From the outside, the sight of polished wooden veneers and the warm glow of a vintage table lamp give off an air of incongruity versus the surrounding modernity. But it is the refusal to conform to West Berlin's shifting whims to which Heising ultimately owes its longevity.
Upon entering the parlor, it becomes immediately clear the emphasis the hosts place on upholding their longstanding values; nobody does hospitality quite like Heising does, let alone the various eat-in or take-out burger joints that orbit the institution. Once overgarments are consumed by the room-like built-in wardrobes, guests are guided to their table by one of the two chaperones: mother or daughter. Courteous chit-chat is sure to follow. The hosts are always curious to acquaint themselves with guests, often getting to know return diners on a first name basis, another element of the experience which adds to Heising's appeal. Following formalities, hosts will oblige their guests by helping them to select the perfect combination of up to four courses from laminated, flower-adorned homemade menus.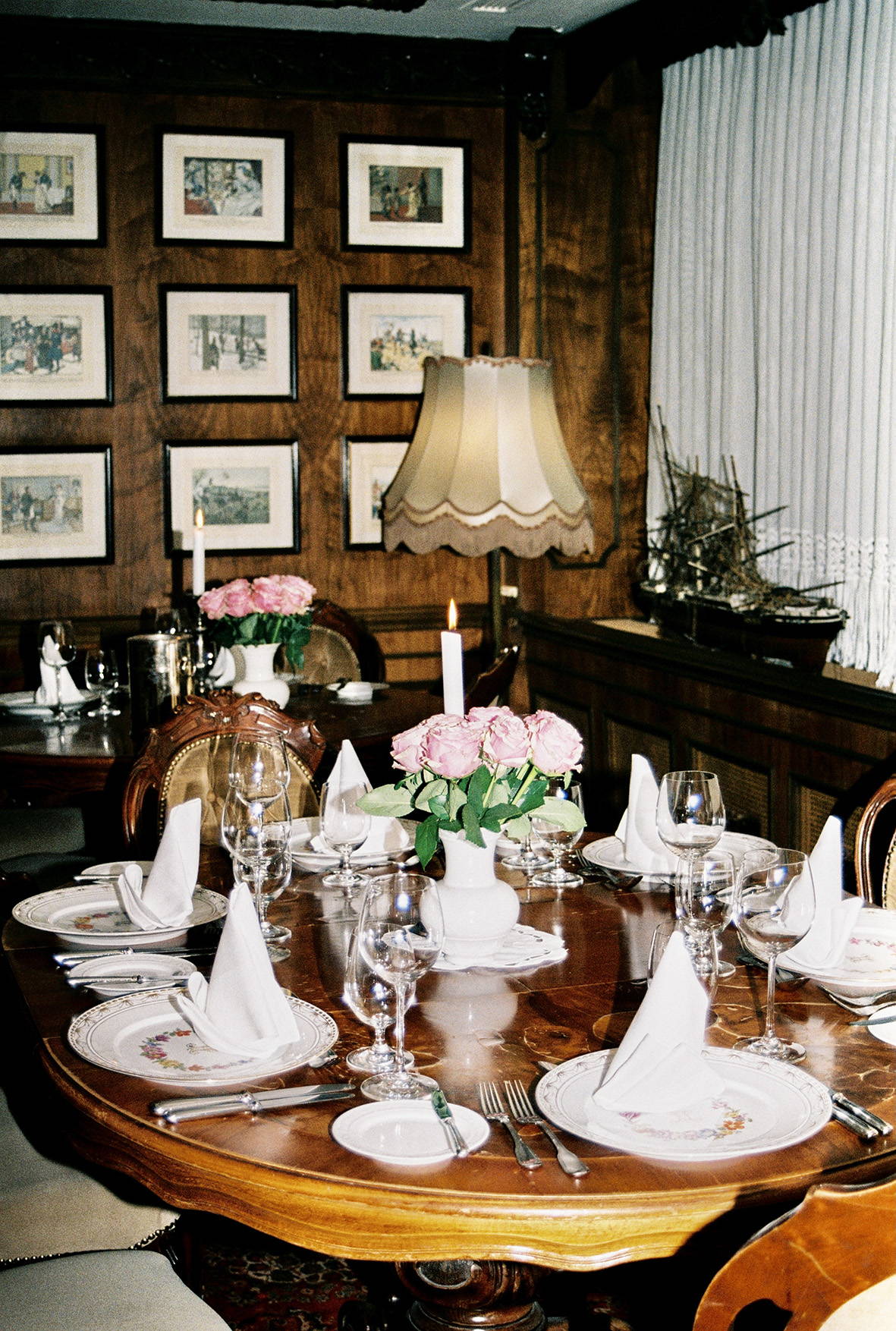 The Heising's set menu has changed little in style since the restaurant was founded by the "Prussian" couple in the early '80s, when West Berlin was still very much an isolated island cut off from the rest of the world. Trained in French culinary pursuits, the proprietors openly state their aversion for risk taking via their homepage, preferring tried and tested taste combinations over experimentation. While waiting on one's traditional first course, the eye can barely help but wander across the dining room's rather less precisely matched features: a collection of haphazard artifacts including antique armchairs, silver candlestick holders, paintings from prussian history and a wood-carved bureau that doubles up as a liquor cabinet; all of which are wonderfully juxtaposed against gloriously kitsch, balcony-style plastic planterettes, containing flowers of questionable authenticity, and a ceiling light enveloped by a painted rose-wreath.
While the restaurant is impeccably well preserved and sanitary, a bit of restoration work would doubtless take years off the dining tables, but not without compromising them as part of a greater whole. For it is Heising's existence as a relic of a time forgotten, one that perhaps never existed except for within the four walls of this tiny establishment, which makes it such an appealing place to visit. With the arrival of each new course comes another part of Heising's somewhat fictional charm: the obligatory pleasantries that occasionally spill over into tales of historical happenings from inside the restaurant.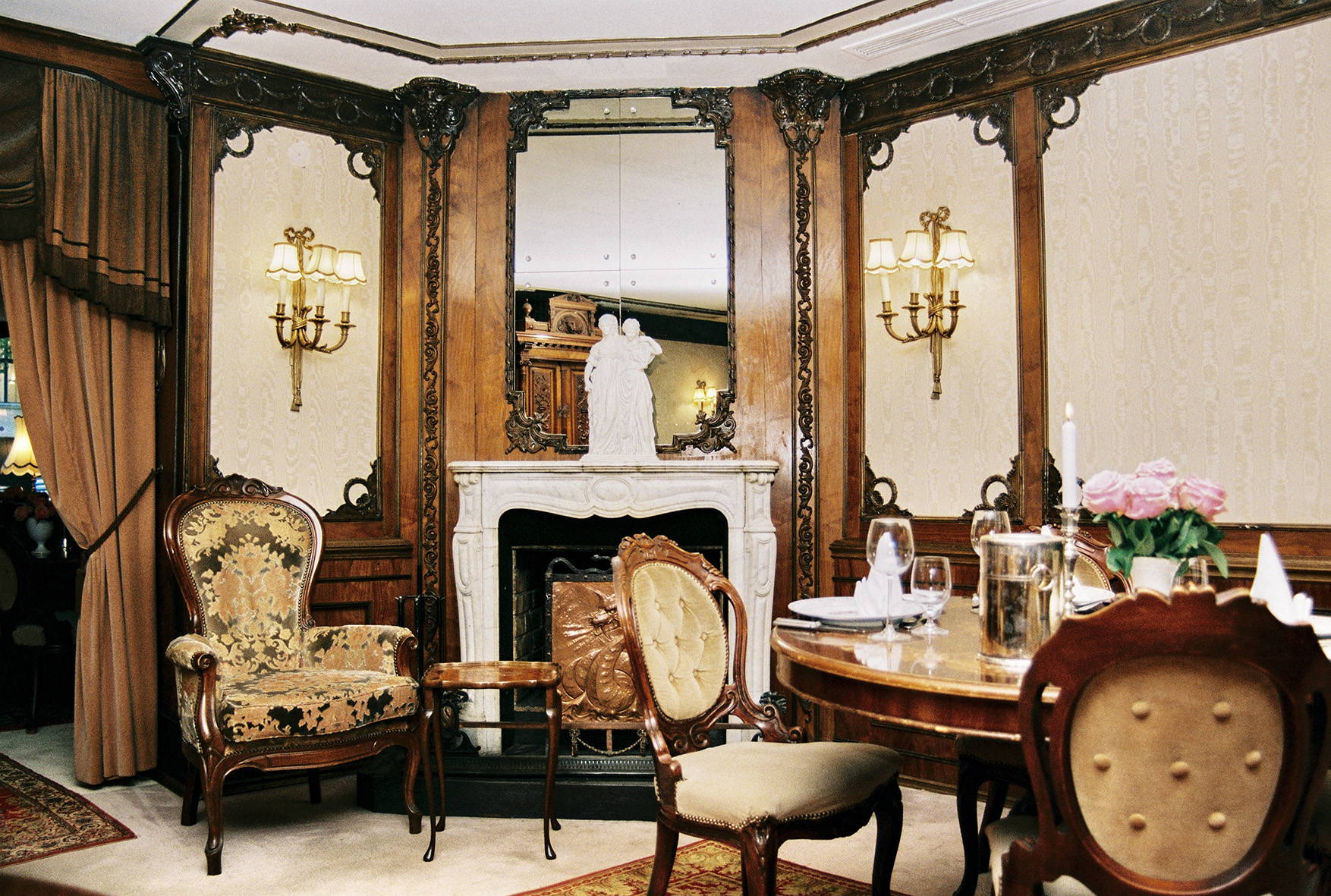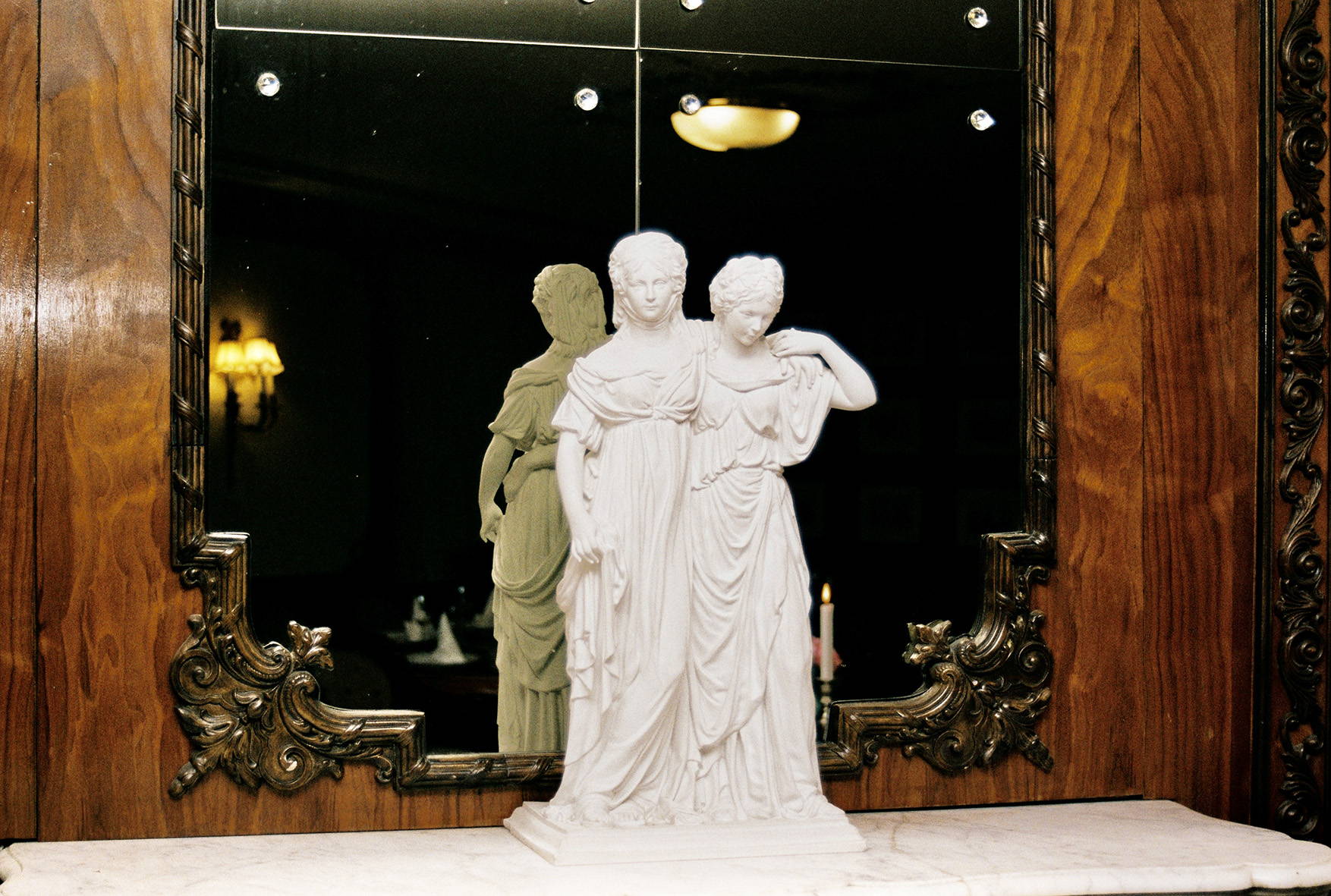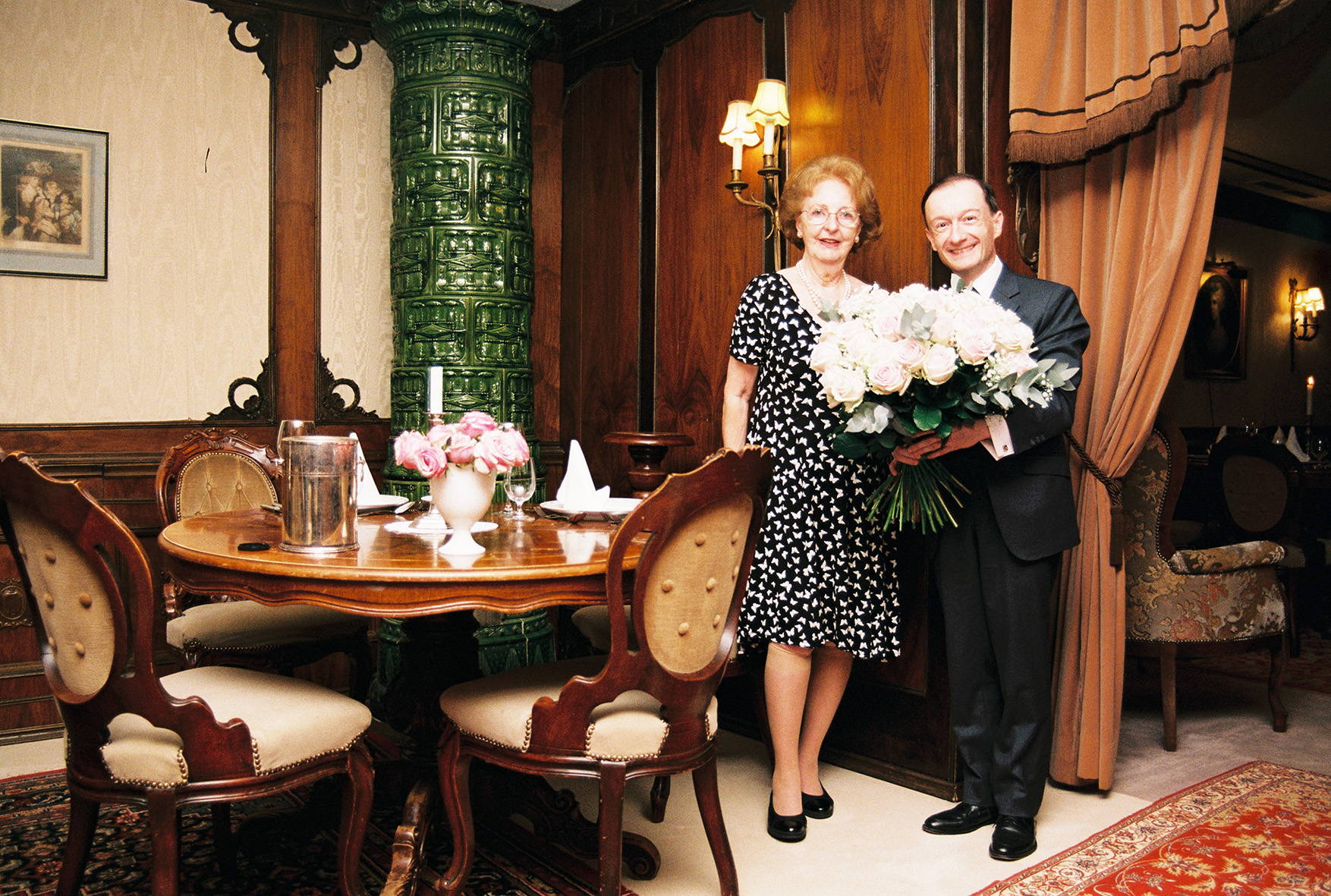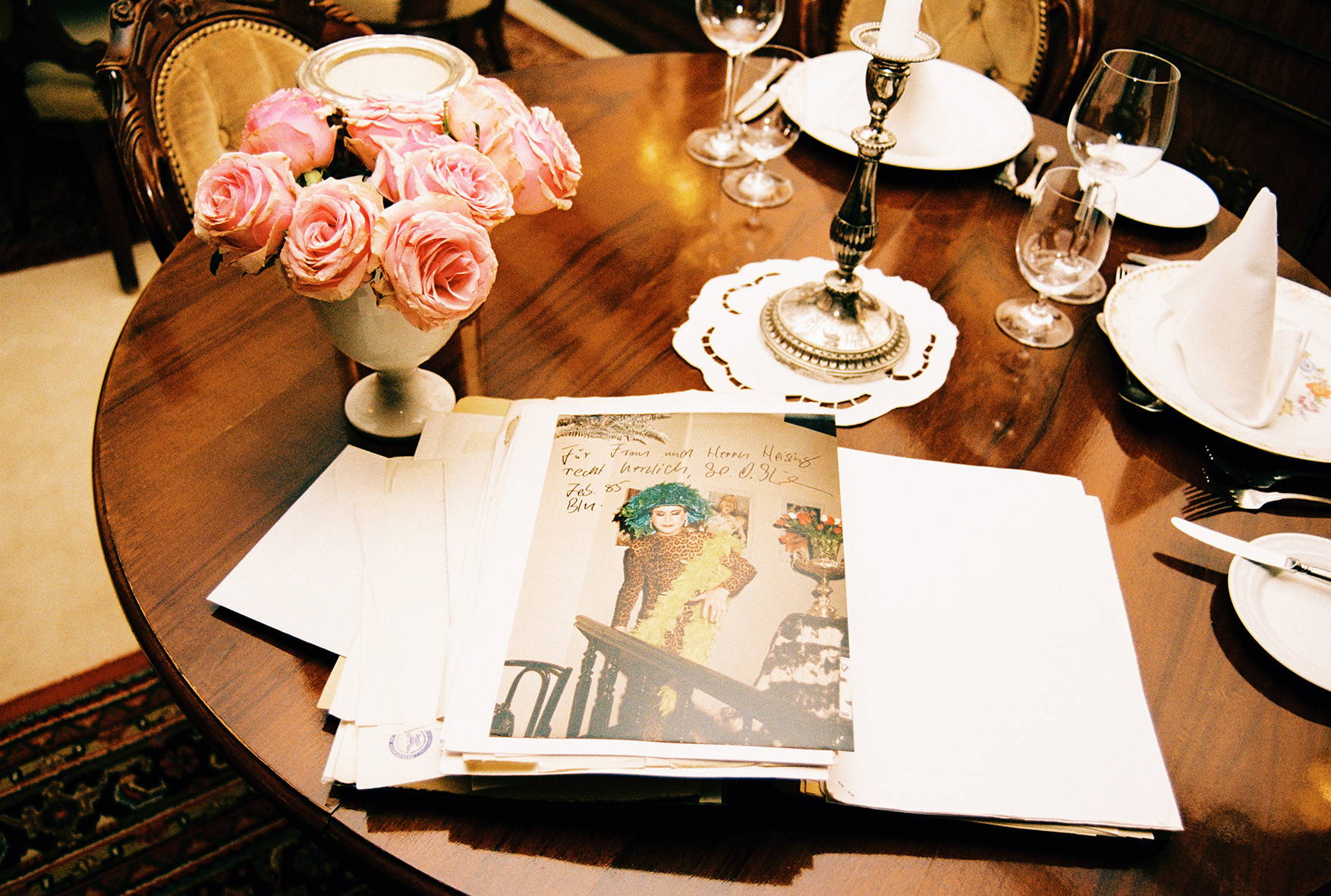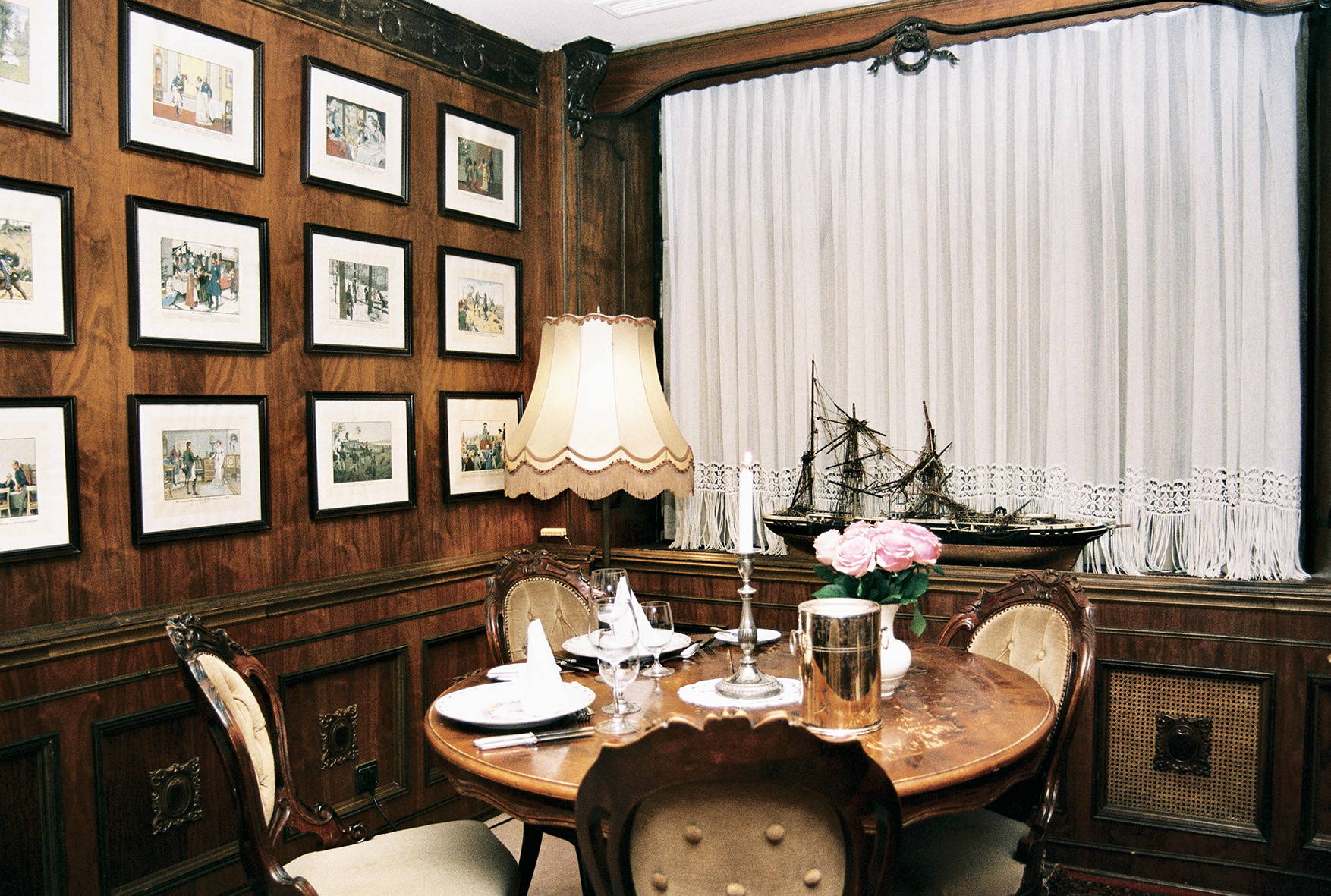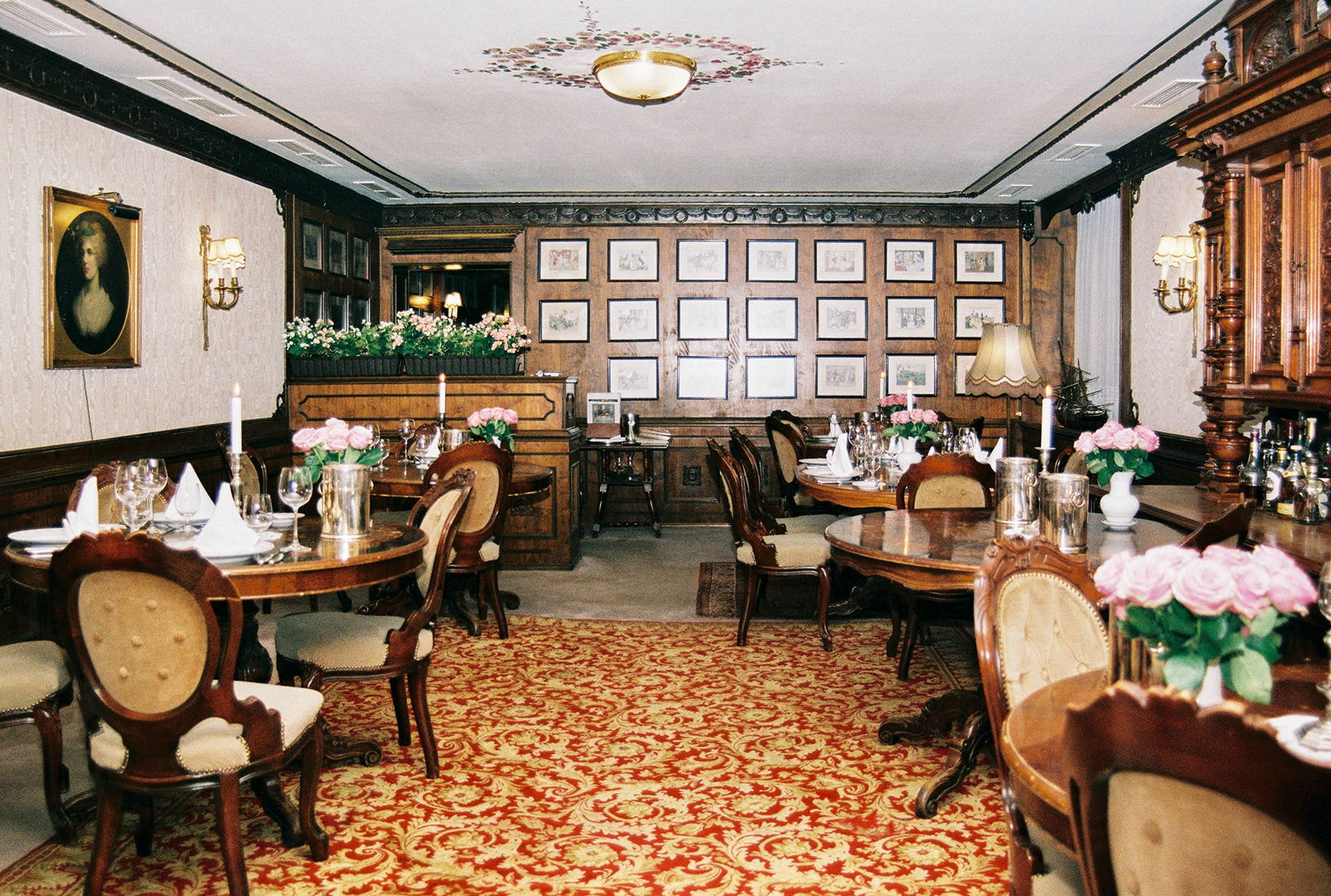 One such anecdote overhard at Heising entails a cashless patron promising to return and settle his bill. Our humble host holds no resentment for her elusive guest, for she could tell the moment she laid eyes on him that he was a lost soul. Hence, the meal being "gifted" as soon as it was realised he would not reappear. Of course, a far more common occurrence is for Heising's guests to return again and again, delighting in the restaurant's transportative aesthetic and small touches, like the saucer of pralines dispensed upon conclusion of the dining experience. But as important as Heising's menu, decor and homemade chocolates is the facade of grandiosity that the hosts carry off, from the very first moment one rings the doorbell to the heartfelt farewells of mother and daughter.