Aura Photography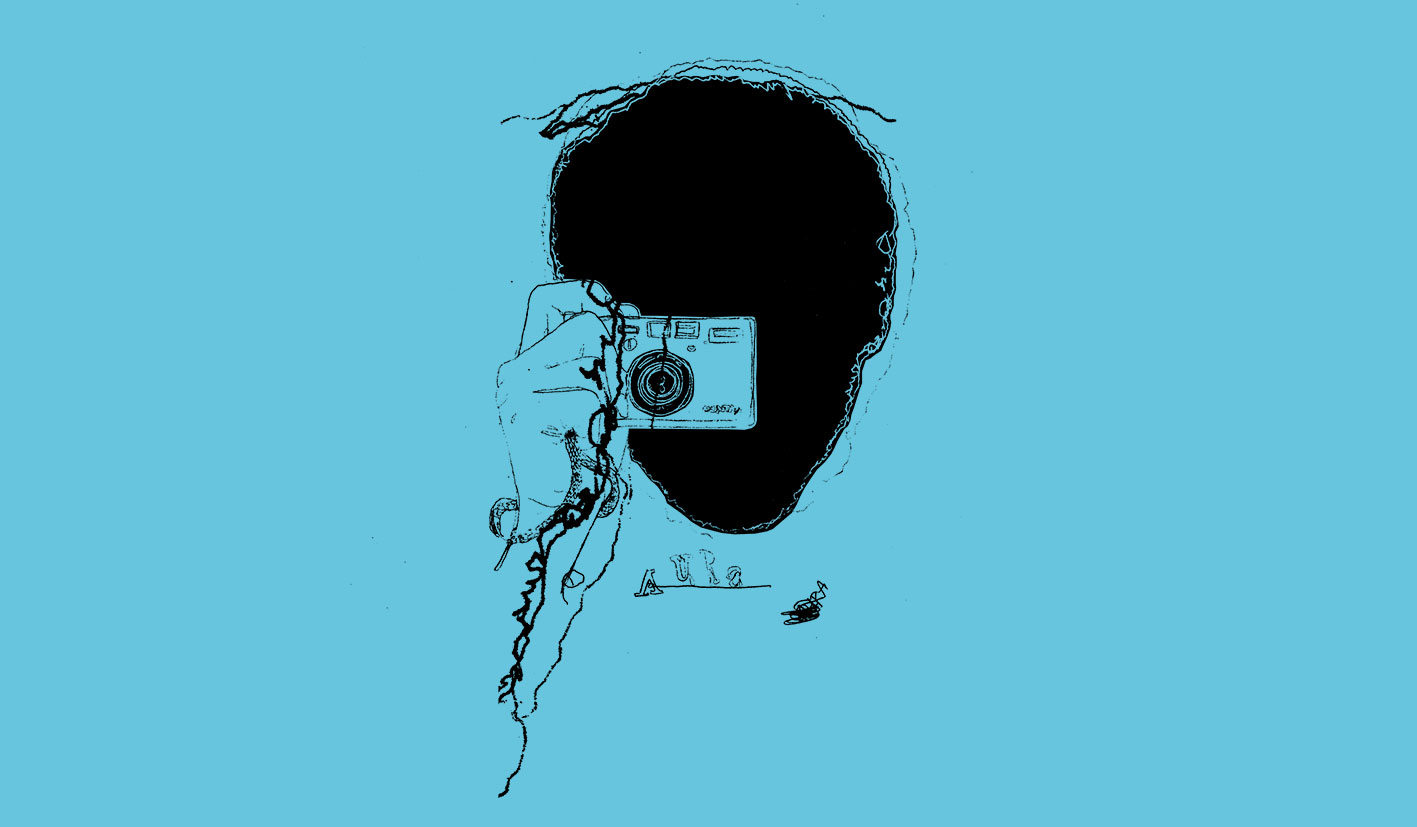 A curious 18-year-old university student climbs to the third-floor in an Altbau building where she is greeted by Alexandra Endler, an aura photography reader. Endler leads the girl, who knows very little about auras but received a gift certificate from her aunt, into a room with a small standing Buddha sculpture in the corner. For more than 10 years, Endler has used this space for aura photography and reiki seminars, greeting locals and tourists alike. Her smile is warm and inviting; her clients, no matter if they're 18-year-old students or 60-year-old yogis, immediately feel at ease.
"Much like its name suggests, aura photography depicts an individual's aura, or in other words, an individual's electromagnetic energy field."
An aura can range in size and color, but takes the form of a color field detected through biofeedback hand sensors. In aura photography, this color field is then imposed on an image of the subject. Once an image is formed, a reader, such as Endler, interprets both the colors and patterns thereof, often using the Chakra system as a reference. A vivid, circular patch of red, for example, means something different than an ovular brownish red. The location of each color also holds significance. When looking at the image, the colors that appear on the left side of the aura represent how the subject is seen by others; the colors on the right side depict how someone sees him or herself.
In a city such as New York, aura photography has begun to enter the mainstream. One store, Magic Jewelry, opened locations in Queens, Brooklyn and Manhattan, attracting more than 500 monthly visitors, ranging from tourists to parents of newborns, Bushwick hipsters and devout occultists. In Berlin, however, aura photography remains a specialized endeavor, recognized by few. Endler is the only reader with a permanent space in the city's center.
A man in his forties wearing Birkenstocks, beige linen trousers and a white cotton shirt, has had his aura read before but hopes to change its appearance. Through yoga and meditation, he seeks to improve the alignment of his body, mind and spirit—even when on holiday. Before leaving Vienna to visit Berlin for a few days, he booked a session with Endler. Upon arriving, he learned that unlike some aura photographers, who use large-format polaroid cameras, Endler uses modern technology and asks her visitors to take selfies using her laptop's camera. After taking the photo, the man places his left hand on a set of 17 sensors that activate a color field on the computer screen. He watches as the colors shift between blues, greens, yellows, oranges and reds, until the image settles on a primary field. Endler captures this aura and begins interpreting the resultant image, much like a psychic might read tarot cards. She provides insight into areas of his life that seem steady as well as those that could use improvement, both internally and externally. He seems pleased and intrigued, ready for the next personal challenge. After showing him to the door, Endler prepares for her next client: a 75-year old woman who comes once a month. EMD
This review is included in TTA13. Click here for more information about the issue.