The Beekman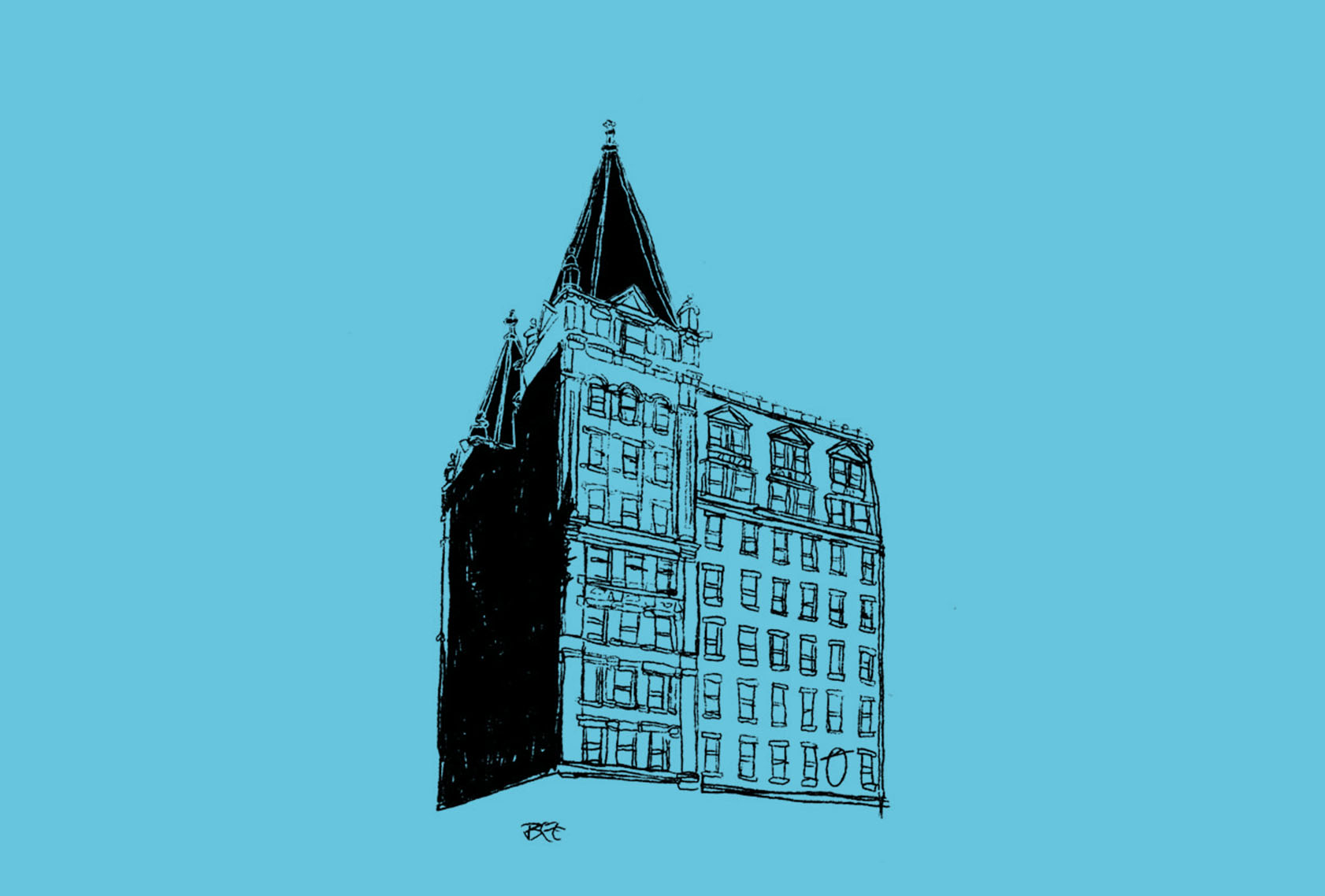 123 Nassau St, New York, NY 10038, US - ☏ +1 212-233-2300 - www.thebeekman.com
Although Manhattan's Financial District has long since been a hotbed of fiduciary action, it is not often thought of as the city's finest locale for thrills of other sorts. The team behind The Beekman have set about transforming the doldrums of Wall Street into a destination all its own; for a particular demographic, it seems they have succeeded.
Housed in one of New York's first skyscrapers, the hotel is noticeably quaint in stature compared to the colossal glass and steel giants that surround its perimeter. But the structure is rife with the sort of original detail that gives New York its unique charm. Its stately, red brick facade, turreted towers and interior drenched in Victorian wrought-iron feel indulgent and almost important to experience in the current state of the world, where the virtual often seems to outweigh the physical. The building's architectural prowess reaches its apex in the center of the hotel, by way of a nine-story atrium with pyramidal skylight. Below sits The Bar Room, where one can find a playful cocktail menu, overstuffed leather furniture that feels self-aware in its weightiness, and an expanse of moss green walls painted in a treatment that falls somewhere between Trompe-l'œil and sponge painting. The business of themed environments is a difficult one, and The Bar Room, when caught in the wrong light, can bear an unfortunate resemblance to Disney Land's haunted hotel ride, Tower Of Terror. Regardless, hotel guests and neighborhood locals seem to be enjoying themselves as they occasionally co-mingle in between trading deep stares with their phone screens. In fact, the space underneath the bar, traditionally designated for coat hooks, has even been replaced with USB chargers for those who love unbridled digital indulgence while they imbibe — a detail that feels both timely and depressing. One afternoon, a well-groomed and tanned forty-something with a pro wrestler's physique lounged in a booth, the ribbing of his skin tight sweater periodically expanding and contracting with laughter as he thumbed across his device. Down the hall in Augustine, a Brasserie-style restaurant opened by Keith McNally, one of the prized stalwarts of New York City's dining community, a woman with a cartoonish blowout ordered a Manhattan with a New Jersey accent whose pomp syllabically matched her hair. Underneath antique muraled tiles depicting a splayed bundle of poppies, a bald man with enormous mirrored aviator sunglasses commandeered the attention of his friends with a series of dance-like gesticulations, pausing occasionally to fork pieces of his Waldorf salad.
The guestrooms upstairs also contain their share of larger-than-life personalities. A floor lamp lurking in the corner, equipped with a literal wooden phallus jutting out from its midsection makes for a disturbing presence. A Steampunk bar cart, with chunky pleated skirt in tropical-colored chince, attached to a silver tray by oversized brass studs, is also an unwelcome companion. Structurally, The Beekman is a prize, but sometimes it can fall victim to its own inhabitants. JR
This review is included in TTA12. Click here for more information about the issue.