The Dream House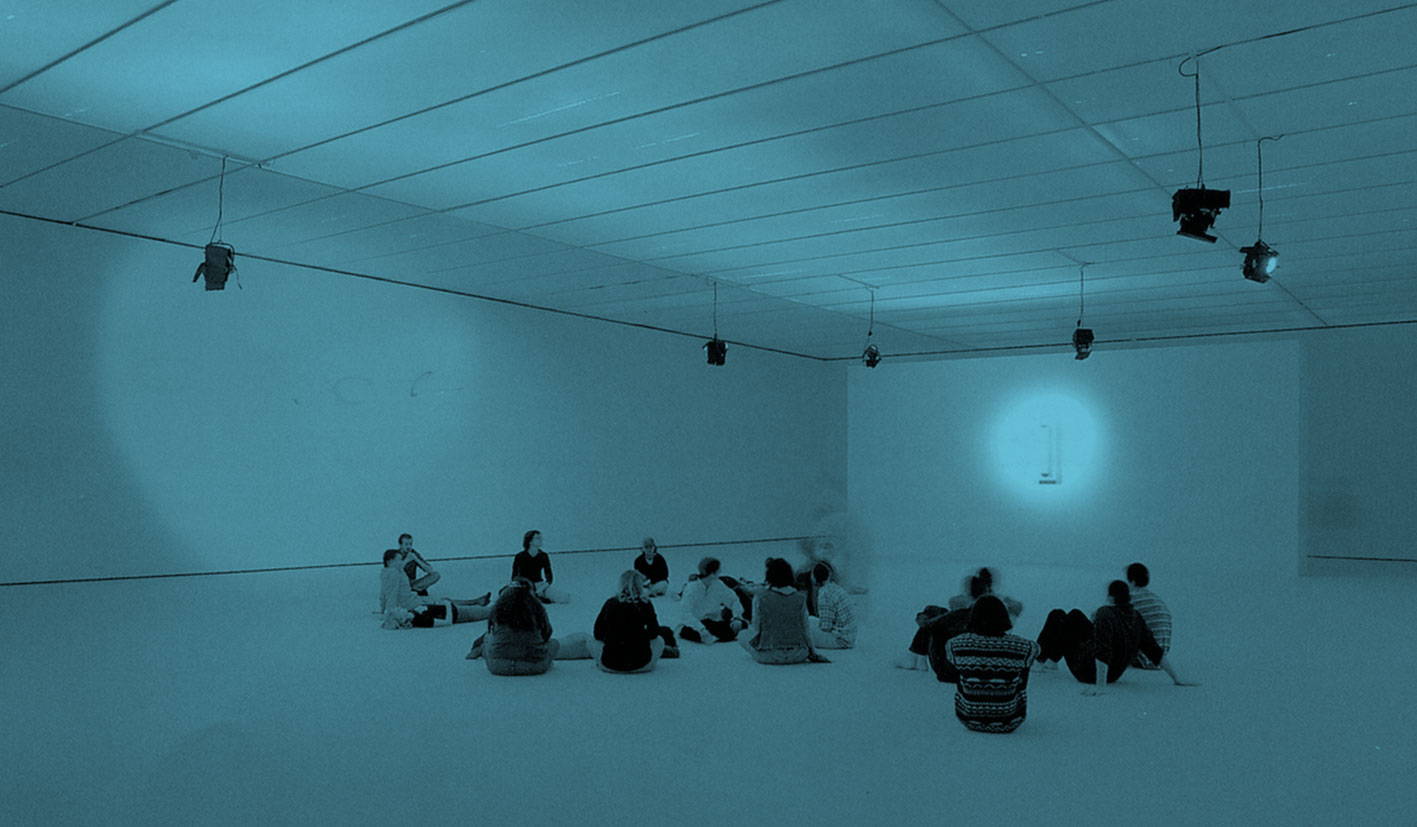 Those in search of an access point into a New York of another era will find one three floors up, in an apartment building on Church Street in Manhattan, in the current incantation of The Dream House; an audio/visual installation originally conceived in 1969 by composer La Monte Young and artist Marian Zazeela.
Once inside, the feel is somewhere between a squat, a temple, and a nightclub in permanent stasis—one second of euphoria held out for eternity.
After being asked to remove their shoes, visitors traipse across what is now a slightly dingy expanse of white carpet, into a set of two rooms bathed in pink and purple light and heavy drones, in a thick fog of incense smoke. In the main room, an unidentifiable person in a black hooded sweatshirt cinched tightly around their face goes through what seems like a regularly occurring routine, pressing repeatedly into a deep child's pose in a sort of personal ritual, before recovering against a wall with a pillow held to their chest. Moving through the premises between four large stacks of speakers, the waves of Young's drones seem to dance a mechanized, repetitive waltz overhead.
Though not particularly relaxing, some seem addicted to the experience. One young man could be overheard telling a group of college girls, "Everyone has their threshold, and that's okay. I personally spend about five hours a week in here." But perhaps the most powerful experience offered by The Dream House comes when viewing the city below through the apartment's own rose-tinted glasses: front windows, covered in purple lighting gels. For a moment, it feels almost possible to experience two eras of this great city at once. While you may never return, you'll most likely leave feeling happy that such a place still exists, and even happier not to live in the apartment below. JR