Gucci Garden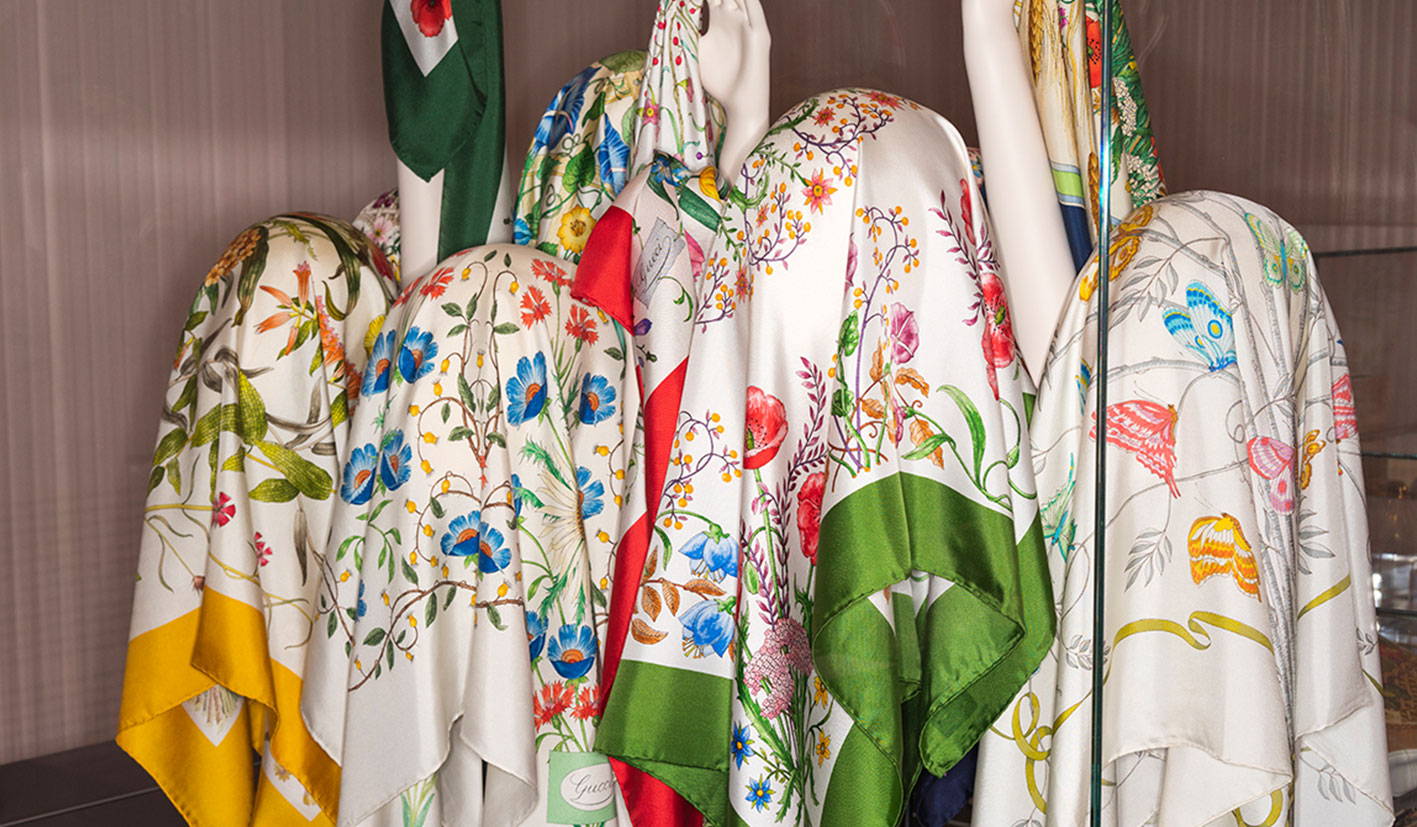 One of Alessandro Michele's most beloved and used symbols is the snake, "which slips in everywhere, and in a sense, symbolizes a perpetual beginning and a perpetual return." Like the alchemic image of the Ouroboros, Michele's aesthetic integrates past and present in a loose way, as if time were nonlinear because references and knowledge possess that quality. The snake is a polysemic archetype in Western culture, appearing, for instance, in the most significant scene in Genesis, where, in the Garden of Eden, the snake tempts the first humans to value judgments: moral, aesthetic, social…with emotional byproducts such as shame but also taste.
These are some of the reasons that pushed Michele to rebrand the old Gucci Museo as Gucci Garden, a garden of luxury by Gucci, a paradise of consumerist pleasure. Gucci Garden is housed in the Palazzo della Mercanzia, a former tribunal for business affairs that dates back to 1337, facing Piazza della Signoria, the most important square in Florence and by temporal proxy of the Renaissance. With Gucci Garden, Michele does not only want to materialize the top brick-and-mortar Gucci retail experience, with a showcase of pieces from the brand's past and products that are exclusively sold there, but he also makes the case in point of Gucci's determination to display its humanist principles: that of private patronage of the municipality - 50% of each ticket sale will be donated to support restoration projects in the city of Florence; that of sponsorship of the arts - Michele reimagined the museum as a "living, collaborative and creative space," where he invited artists to decorate and exhibit their work, in retail and dedicated spaces, such as the red-velvet tented cinema auditorium called Cinema da Camera. The highlight of these collaborations is the one with chef Massimo Bottura, internationally famed for his three-Michelin-star Osteria Francescana. Bottura was invited to open an intimate restaurant on the ground floor, the Gucci Osteria, for which he created a menu that takes influences from his travels applied to Italian cuisine. Even here the space is used to stress the link between the house, Florence and its past, with golden lettered lines of a 15th-century carnival song by Lorenzo de' Medici, the patron par excellence.
During Pitti Uomo this June, Gucci opened two new rooms that will host special presentations as an addition to the permanent collection in the other spaces. The inaugural exhibition is an installation dedicated to the work between Björk and Alessandro Michele for the video The Gate (2017), with the emphasis on the dresses that Björk wore in the bucolic and futuristic landscapes of the film.