Hoshinoya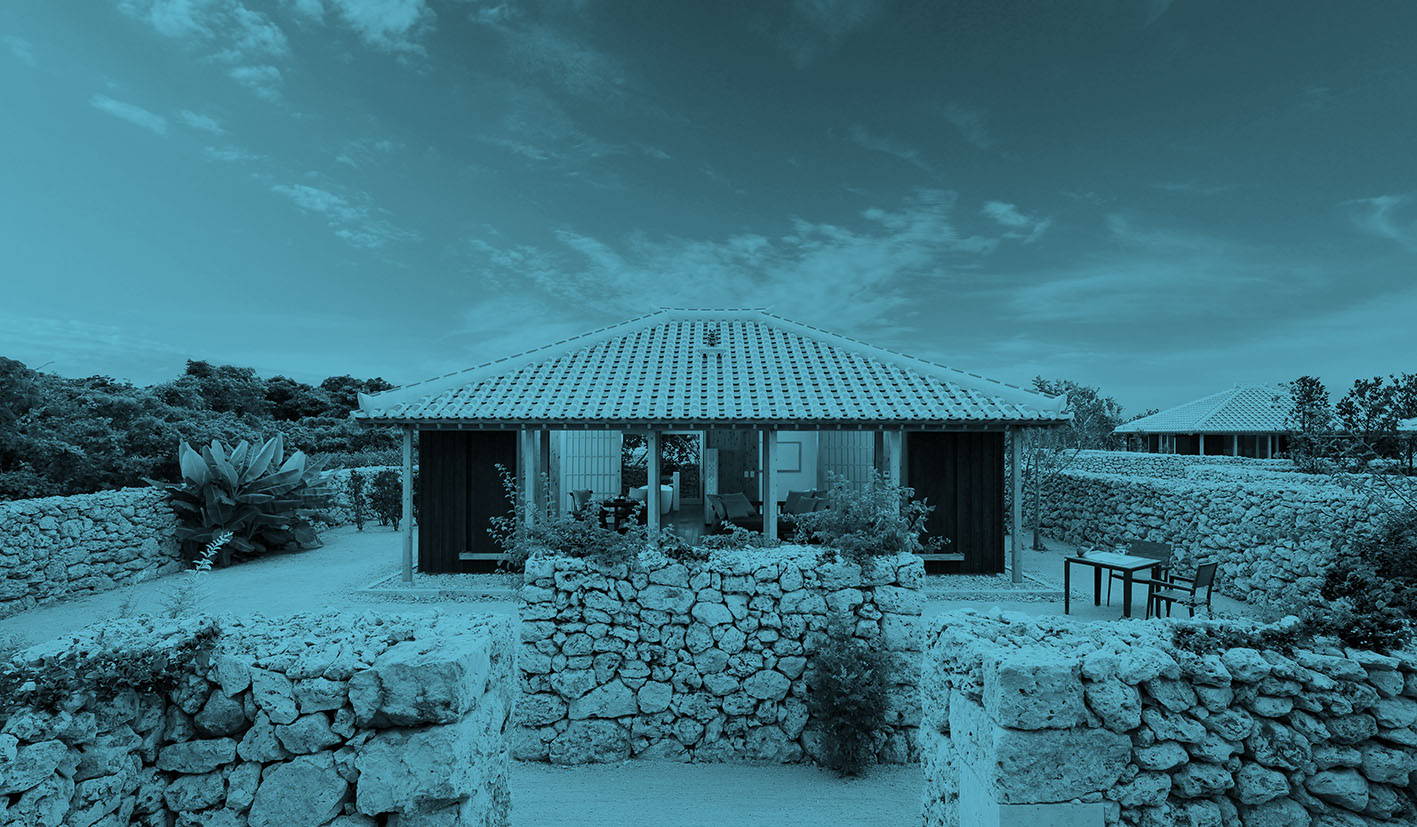 A string of 113 tropical Islands at the southernmost limit of Japan, the history of Okinawa is as diverse as the culture which can now be found throughout this still slightly off the beaten path destination. Between the 14th and 19th centuries Okinawa existed as the independent and highly developed kingdom Ryūkyū, its geographically strategic importance making it the scene of many battles, torn between China and Japan, and later between Japan and the US. The resulting uniqueness of Okinawan culture, its cuisine and music, can perhaps be felt most prominently on some of the most southern islands such as Taketomi, home of the Hoshinoya resort.
After a short ferry ride from the larger neighbouring Island Ishigaki, guests are greeted and transported to the nearby resort. Upon arrival, similarities with the feel and concept of an Aman property are fairly apparent; the resort feels familiarly serene in its simplicity, the awareness for the location, its holistic approach to design, architecture, food and environment. Guests stay in simple but luxuriously outfitted pavilions with red roof tiles, resembling the traditional architecture of Taketomi. The entire property feels like a natural (albeit very luxurious) extension of the island's nearby villages; paths are paved with white coral sand, fenced by thick walls made of larger pieces of coral, in exactly the same way as elsewhere. The island is a protected heritage site, and this conformity is less a tasteful design choice on the part of Hoshinoya's owners than a compromise in order to obtain a construction permit.
"From the highly personalized check-in, to the bespoke and tastefully curated activities, individualized spa treatments with locally produced oils and scents based on native Taketomi plants and herbs, every request is accommodated in the most individual and sophisticated way."
 
Staff are outstandingly well trained and work with an almost invisible, casual professionalism rarely found elsewhere. The flat management structure applied at the resort, in which every member of staff is regularly asked to rotate positions, translates to a very social and friendly atmosphere between employees. From the highly personalized check-in, to the bespoke and tastefully curated activities, individualized spa treatments with locally produced oils and scents based on native Taketomi plants and herbs, every request is accommodated in the most individual and sophisticated way. As a result prices are unsurprisingly steep, but accommodation generally includes an opulent breakfast, various daily activities, cycling, Awamori tasting (Okinawas version of Sake), and not least some highly refined evening dining options. Opt for a masterfully crafted multiple-course dinner created by head chef Tatsuo Nakasu, who presents little art pieces of dishes that utilise the vast array of fresh local ingredients, paired with a French haute cuisine approach. This is the ideal opportunity to mingle with fellow guests, Japanese starlets or the fashionable Taiwanese families who seem to make up the majority here. Or if you prefer to enjoy the solitude of your own villa, order a magnificent Okinawan Shabu Shabu and imagine for a moment that check-out time may never come. PK