Hotel de Russie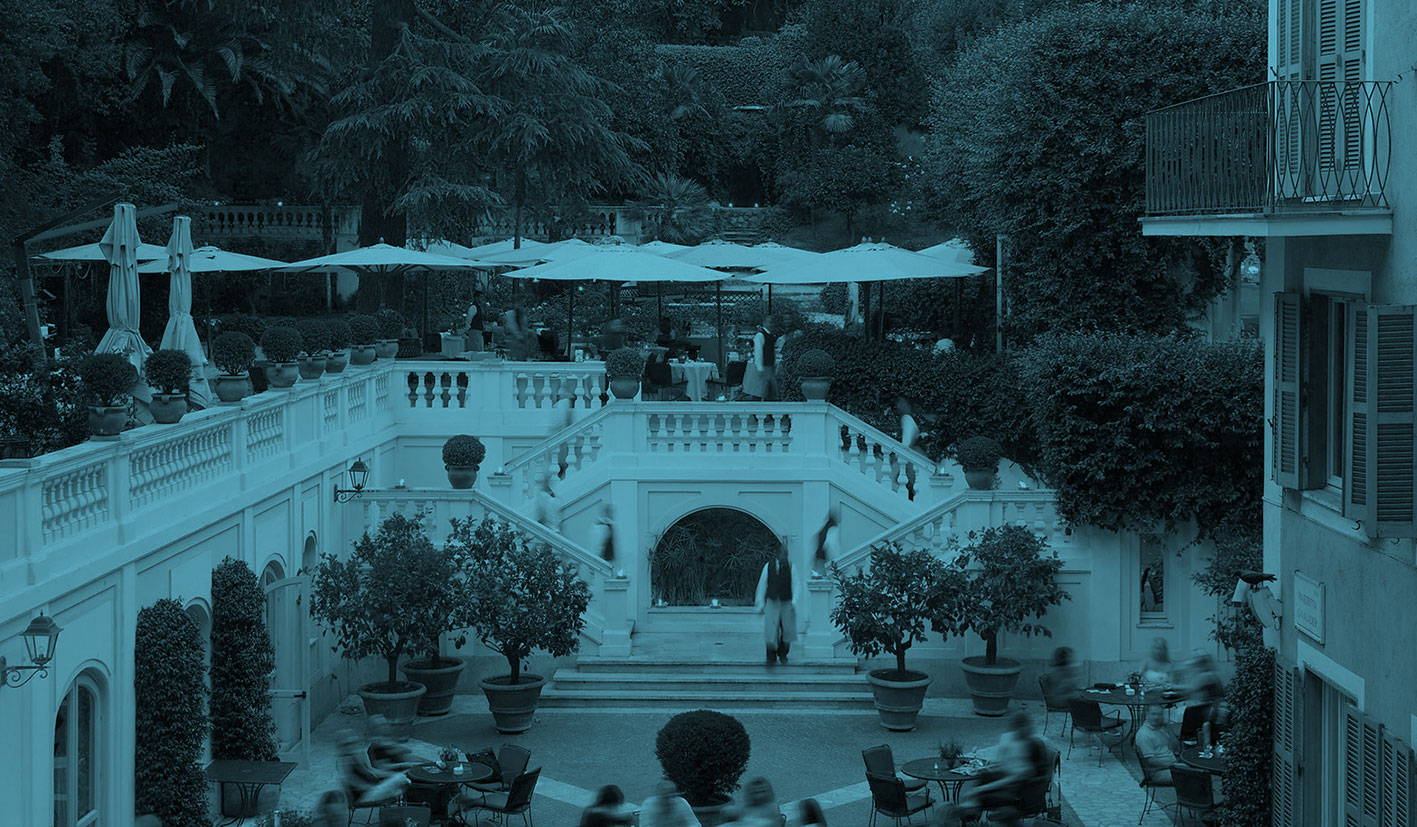 When viewed from the windows of the Hotel de Russie, the city of Rome appears as if a soft technicolor dream. What unadulterated pleasure to be ensconced in these mint-colored walls, warm blankets of red-orange sun baking the bed sheets each morning. And these complimentary slippers are more than just terrycloth sacks for one's feet—shuffling to the toilet has never felt so royal. Here the bathroom itself is a small but elegant Rubik's Cube of variously colored marble slabs, while the bath products, although pleasurable, have a more one-note smell reminiscent of an older Italian man with a penchant for Loro Piana suits.
If night sweats lead to a hastily opened window, one might be greeted with a crisp and fragrant breeze filtered through the terracotta shingles of neighboring rooftops. If insomnia persists, call down for a tricolor gelato serving, brought to the room by a man with the tender delivery of a close family member. Is there a sound more blissful than the muted clack of silver spoons against a desert bowl, as a collapsing ball of pistachio slowly becomes one with the remainder of a chocolate pile?
The story goes that both Picasso and Cocteau spent some of their days here, and it's easy to imagine them whiling away afternoons in the hotel's storied secret garden—its manicured topiaries, perched atop pink and white steps, lead to Le Jardin de Russie, one of the hotel's fine dining establishments.
But below lies the exterior of The Stravinsky Bar, and there may be no better place in the city to enjoy a negroni or two. As the sedative effects of this sweetly bitter cocktail begin to take effect, one might ponder how such luscious palms can exist in such a seemingly ill-fitted climate, before dismissing the thought completely and heading out to dinner through the Piazza del Popolo. But be wary as you pass the Borsalino boutique next door, while filled with such a romance for Rome; should you choose to purchase a felt fedora, don't be surprised if it doesn't read in quite the same way when you return home. JR