Itegue Taitu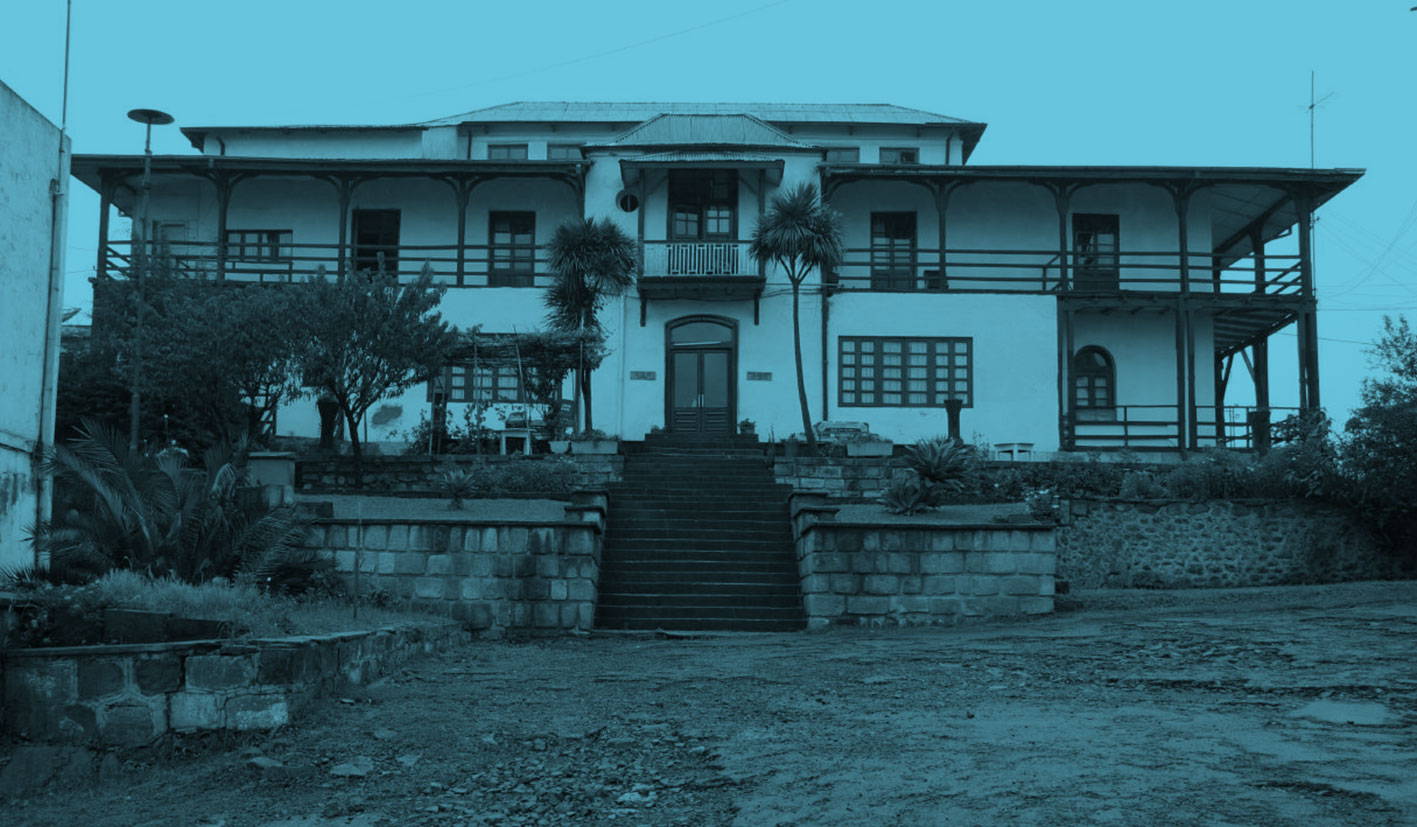 When a hotel is so well known it doesn't have an address, it must be a special place. The Taitu is quite literally the first address in Addis Ababa. The first hotel in the country, it was built in 1898 E.C. as a guesthouse for the Ethiopian Empress Taytu Betul. Its location in the Piazza neighborhood points to the Italian occupation during World War II. "E.C." stands for "Ethiopian calendar," which runs about seven years and nine months behind the standard system; it is currently 2005 in Ethiopia. What's more, every year has thirteen months, a fact which alone encapsulates the nature of this place: time distends and slows down, it reaches out and ensnares you. There are people who, like Hans Castorp on the Magic Mountain, have been living here for years. Sightseeing in Addis is a quick affair, and the hotel has internet hourly and sometimes on Sundays. On weekdays the connection is redirected to the desk of the Daily Monitor, located in an adjacent building. The head of the Taitu is also the editor-in-chief of the English-language daily, which hotel guests will find at their door every morning. After a quick read it's easier to focus your attention on the time as it slowly trickles away, ideally on the veranda of one of the rear rooms in the main building above the creaking, dark wood staircase. The rooms are spacious, the television, with its capped wires, is purely decorative; the oil paintings on the walls are hung just below the ceiling, perhaps for style, perhaps to deter theft.  
Served every day in the lobby downstairs is a vegan buffet best neglected; sometimes the sound of an out-of-tune piano rises from the restaurant.
At night a few cats jump in through the open window next to the communal bath and make themselves comfortable on the furniture. They are hiding from the dogs of Addis, who nightly bark tired stories to each other. Then, there is a short moment of silence before the muezzins begin their droning song – one of the most beautiful sounds I know. The sun rises and unveils a view of the kettle-shaped city, still murky from mist. AW
This review is included in TTA6. Click here for more information about the issue.