Les Jardin Biehn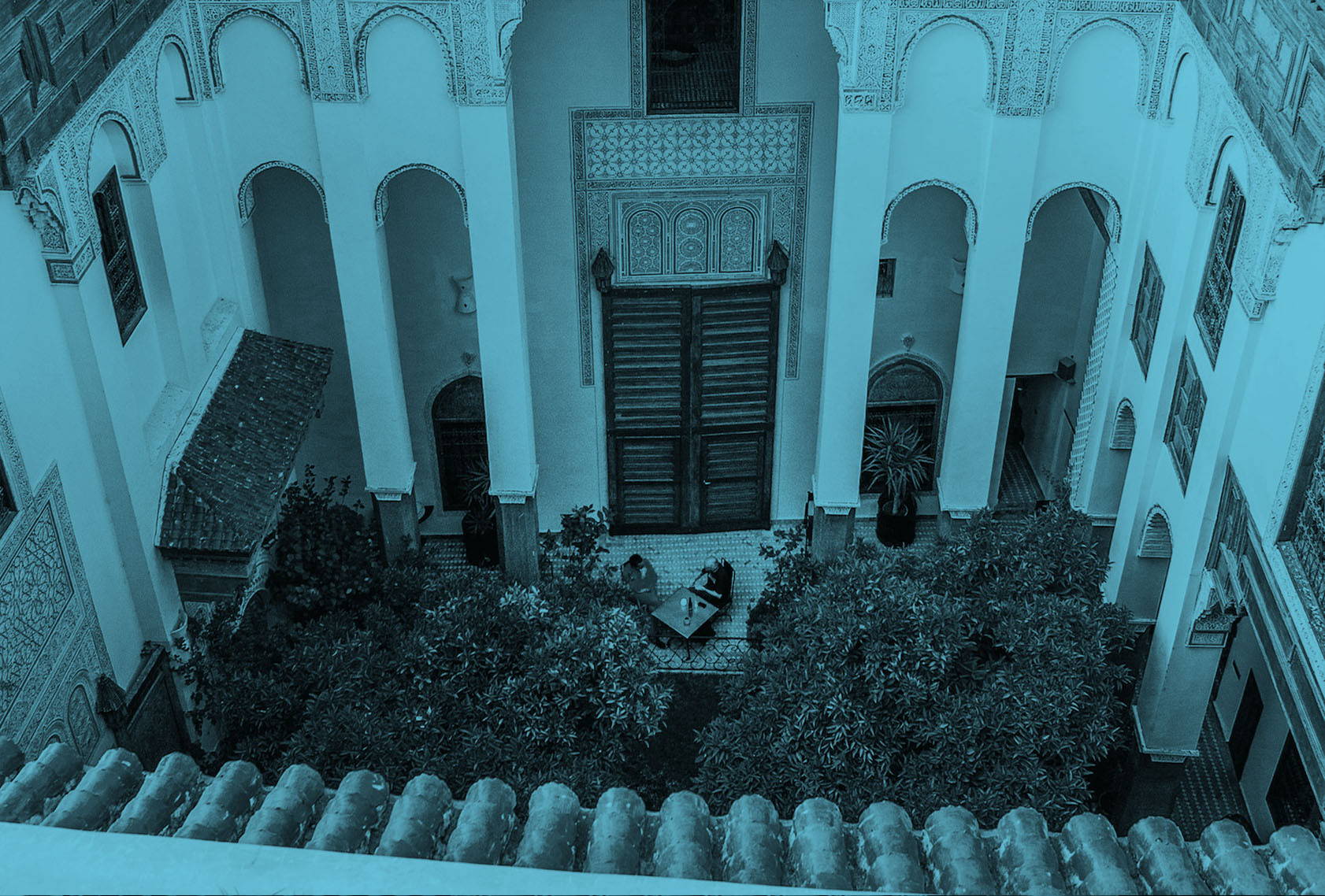 13, Akbat Sbaa Fes 30100, Morocco - ☏ +212 5357-41036 - www.jardindesbiehn.com
"That was a gift from Henri," says Michel of the signed Cartier-Bresson print that hangs in an elegant frame in the Sultanas Suite. "He and I met thirty years ago after he began collecting textiles; over time we became close friends. I thought guests might find it more interesting than a television screen."
"It took ninety men and a chain of donkeys three years to restore the former residence of Muhammad al-Muqri, grand vizier to five sultans of Morocco, to its present exquisite glory."
Michel Biehn is no ordinary hotelier. Dressed in a fine djellaba in the autumn sun, he sips espresso and recalls the tales of his youth: how he spent two heady years in Marrakech blowing his inheritance then travelling the world as a successful antiquarian, interior designer, and author of several books on textiles, jewellery, and Provençal
cooking. The idea to return to Morocco forty years later came on a sudden whim while enjoying a weekend trip with friends.
Neither is Le Jardin des Biehn any ordinary accommodation. It took ninety men and a chain of donkeys three years to restore the former residence of Muhammad al-Muqri, grand vizier to five sultans of Morocco, to its present exquisite glory. Step through its green gate and the swirling, serpentine alleyways of the Medina outside fade away, replaced by the colours and perfumes of an Andalusian garden, drowned out by birdsong. The riad's crown jewel is its Pasha Suite, a towering myriad of objets d'art, antique furniture, leather-bound volumes, sumptuous fabrics, and tiled patterns. Michel's lifetime of travelling and collecting has been arranged into a home that offers its guests constant stimulation. Every artefact is meant to be touched, used, explored: the kind of true luxury that never collects dust. JD