Nicolas Sursock's Study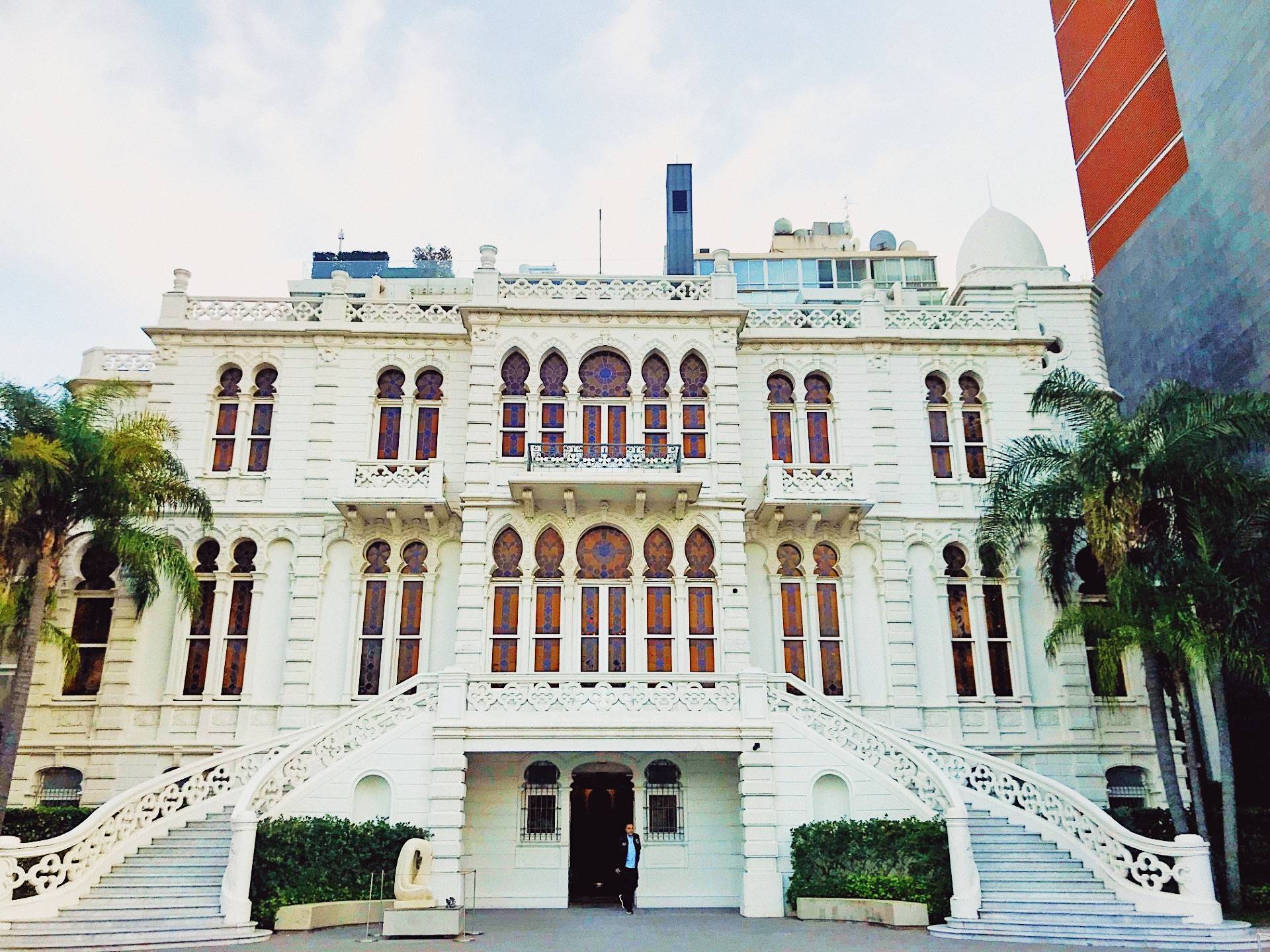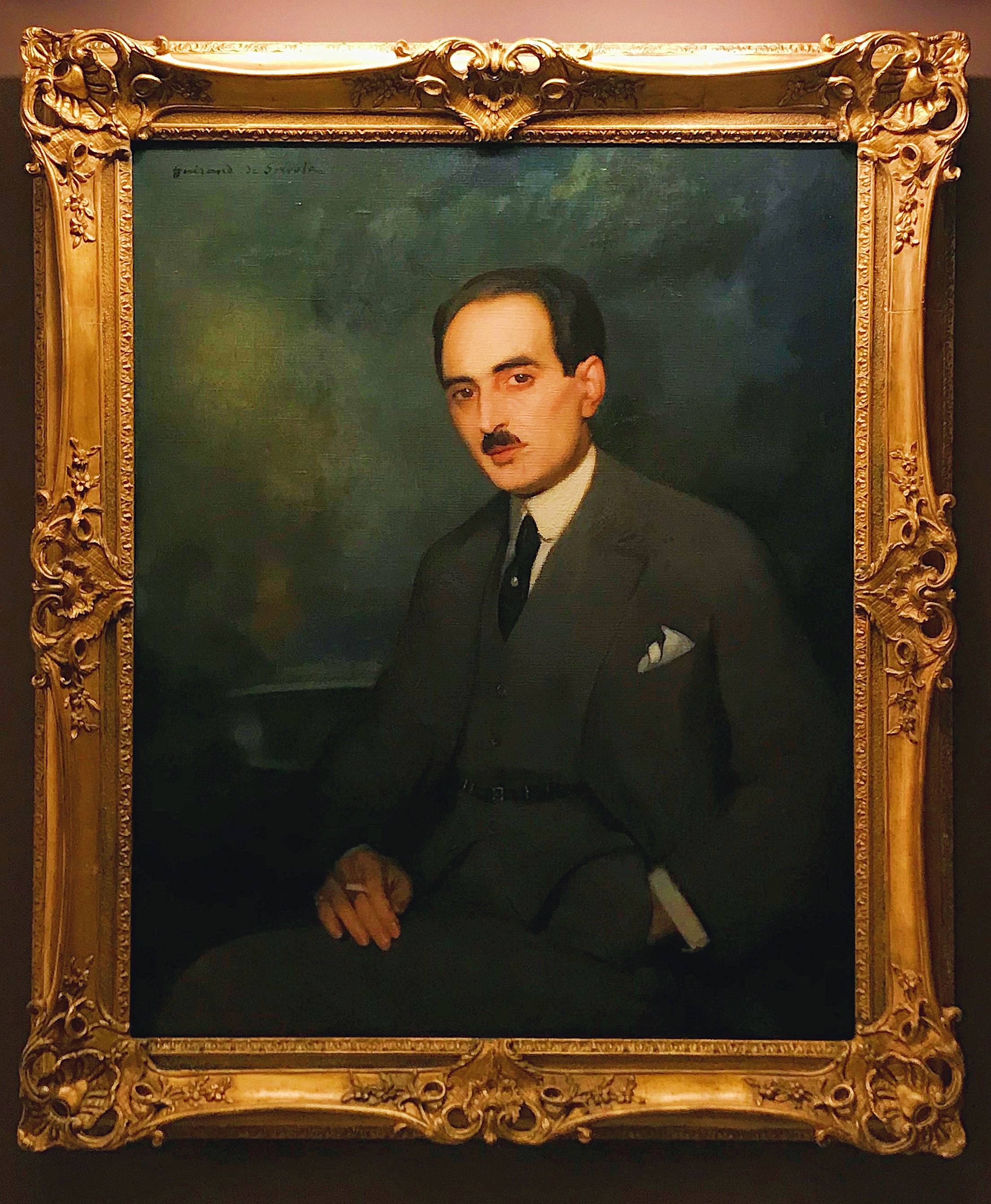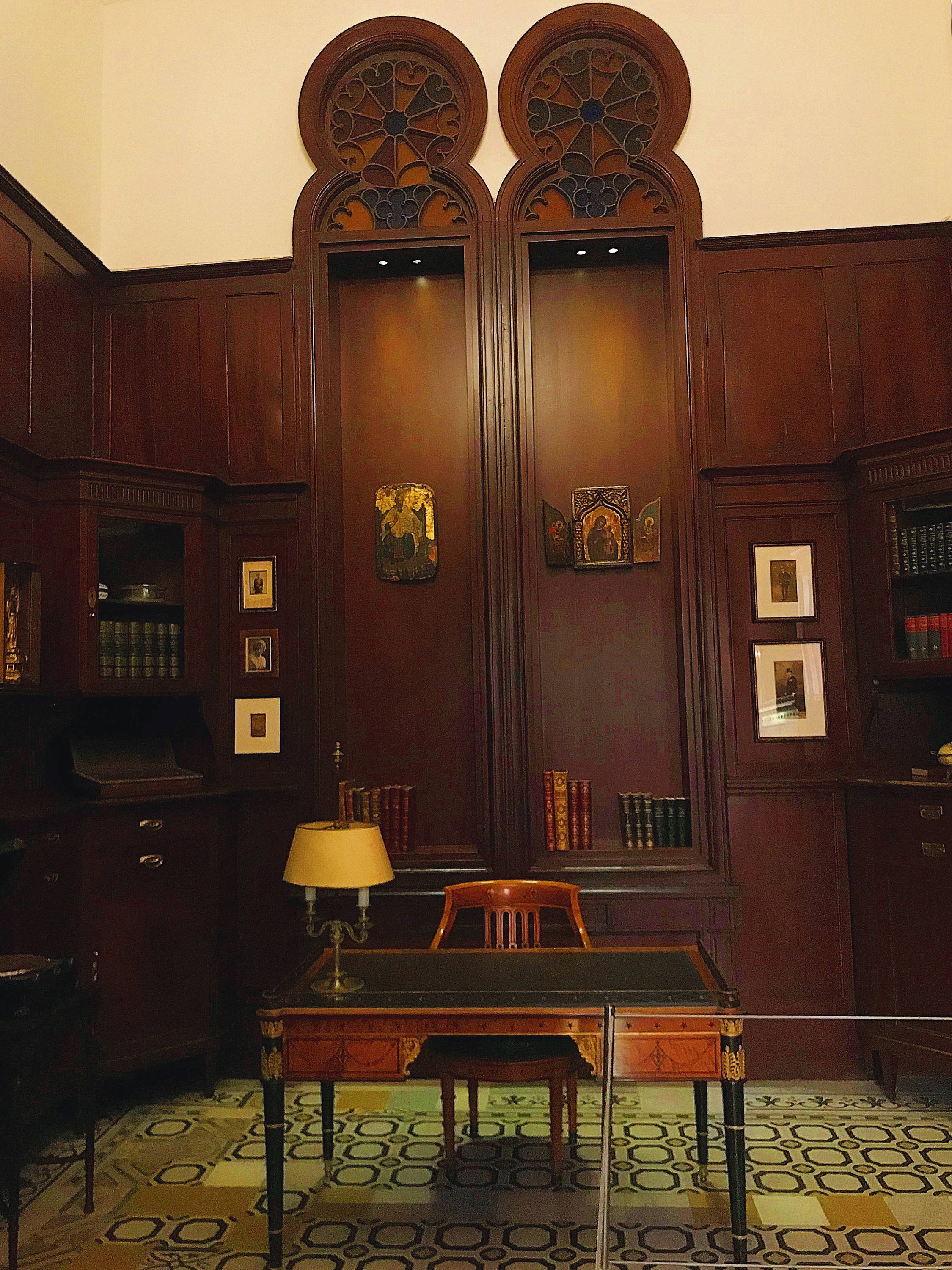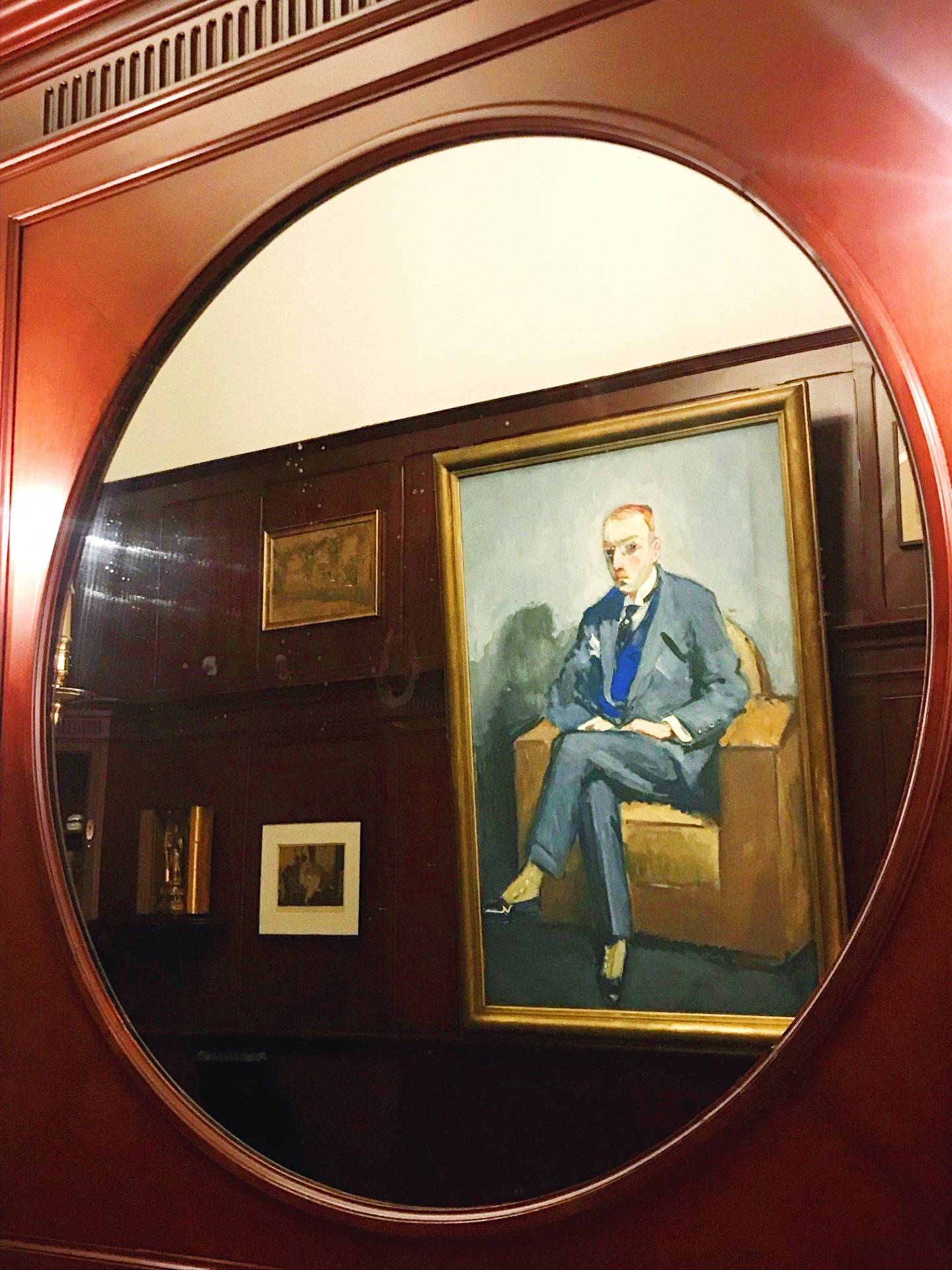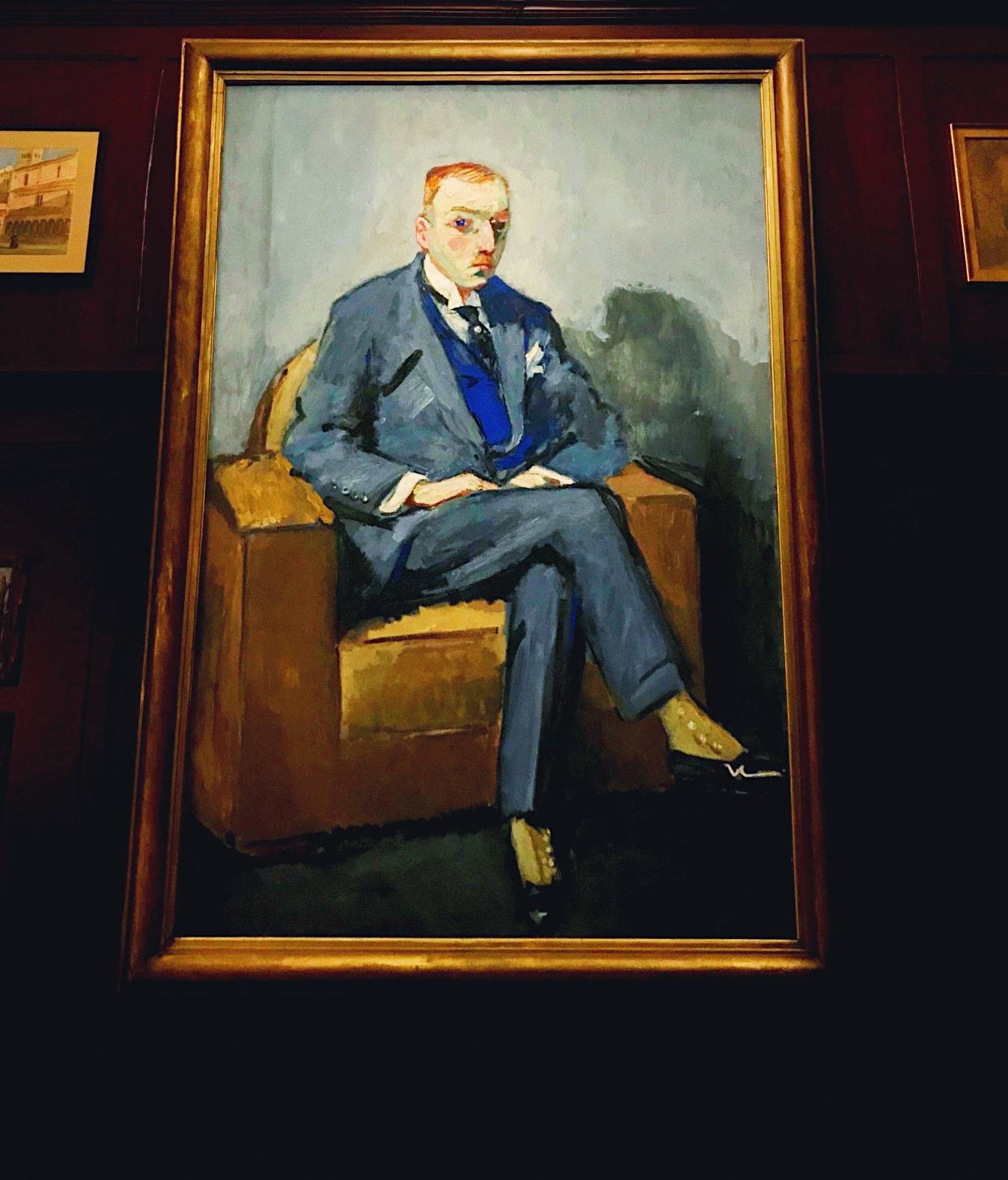 Photography & Text  Katrice Dustin
Upon entry to the former villa of Nicolas Ibrahim Sursock, one pictures what it must have felt like to inhabit such grand quarters. Untouched and utterly enchanting, a stark white vision of design flanked by monolithic twin staircases — built-in arms of protection for the sumptuous body upon which they adorn. Built in 1912, the impressive building remains an example of true Lebanese architecture, categorized by both its Ottoman and Venetian influences, as well as a symbol of the aristocratic influence of the Greek-Orthodox Sursock family. Dubbed the "Rothschilds of the East", the family made their way to Beirut from the Constantinople of the 18th century, and are still identified today as one of seven prominent Lebanese families for their business and cultural contributions, as well as their strategic political and monarchic partnerships throughout the Levant and far beyond.
Centered in the borough of Achrafieh, the villa was donated by Sursock to the city of Beirut upon his passing in 1952, to be transformed into a museum dedicated to showcasing the most exciting creative figures in art from the Arab world. The museum officially opened in 1961, and now houses over 800 artworks, reigning as one of the most important cultural institutions in Lebanon.
Above the main galleries containing notable works from Juliana Seraphim, Aref Rayess and Rafic Charaf, lies Nicolas Sursock's former study. A den of decadent proportions containing all its original fixtures, where one could certainly envision attempts at unveiling life's mysteries sat upon the regal Louis XIV style mahogany desk, and surrounded by collected treasures from far off lands. An oil painting depicts an ancient Asian temple, porcelain knick knacks scatter about the shelves (a Medici, or a Rouen?) and — first editions no doubt — of Alfred de Musset's Poésies Nouvelles and the like perch in a sophisticated stillness. Indicative of his social standing at the time, opulent portraits of Nicolas Sursock by Kees Van Dongen and Philippe Mourani flank each wall, subtle reminders of whom the magnificence of the room is owed. Antique oak furnishings firmly occupy their home upon a rich mosaic of mismatched tiles, as a record player sits quietly in the corner, patiently waiting to be seduced into sound.
In this relic cave of intellect, daydreams ricochet in an echoing call to life, while the high-pitched voices of museum guests meander up the stairs and onto the landing. The study prepares for a different kind of reverie now, one where clicks of SLR cameras and a steady, rhythmic chatter holds the beat for contemplation. The daydream has collapsed and time has begun again, inevitably released from its meditative state and thrust back into the throes of the gallery's bustling modus operandi. KD