Nobelhart und Schmutzig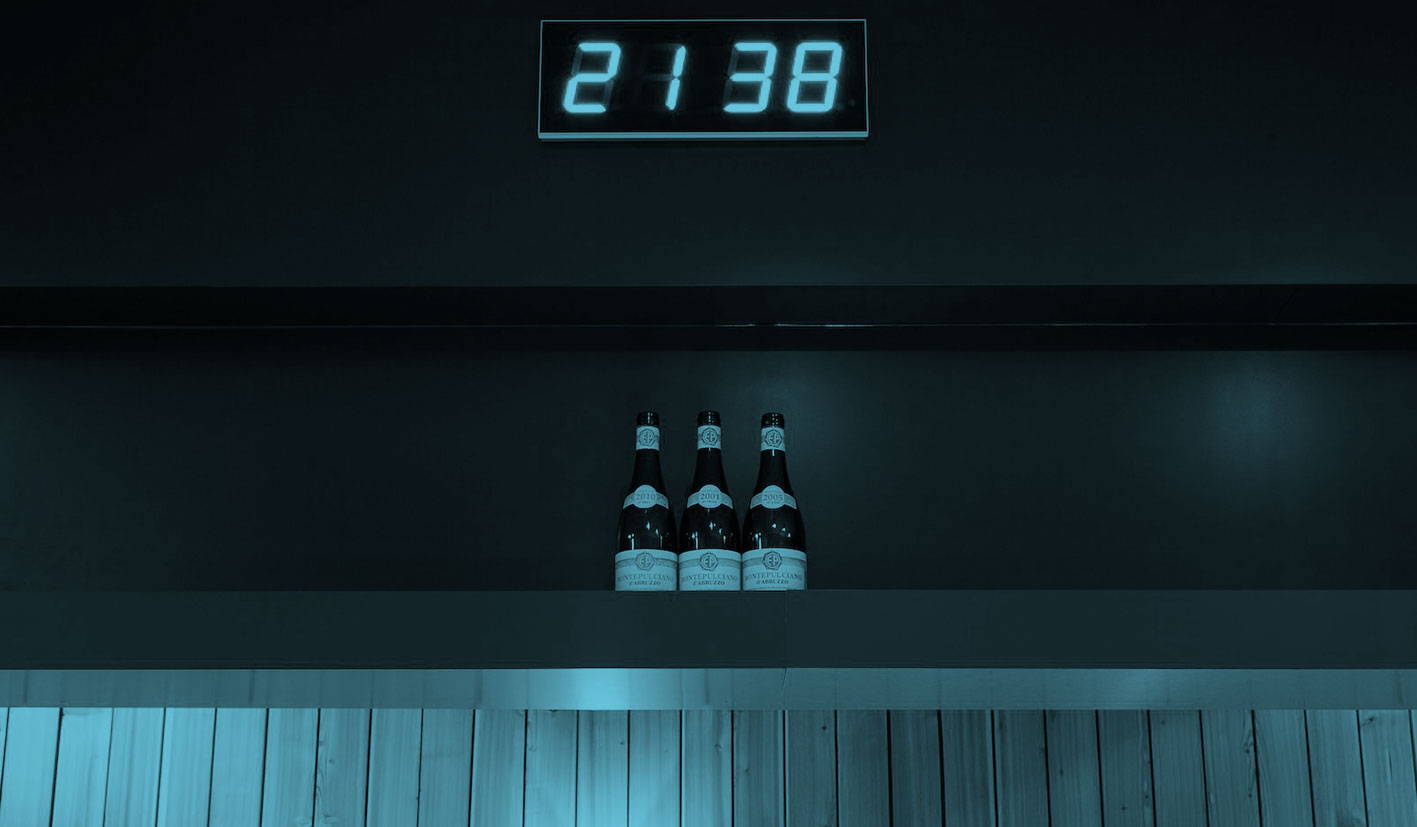 Just a few metres away city outbound, a few steps from the tourist haven of Checkpoint Charlie, across from the southern exit of the Kochstraße U-Bahn, stands a storefront whose actual business can't be easily gleaned. It could be anything. The offices of a small but self-confident guild, a casting agency or a shadowy massage parlour. You step closer, ring the bell, a friendly person opens the door, welcomes you, and suddenly you are standing before a greyish, ceiling-high wall and seem to be in a much-too-narrow hall. The friendly person takes your coat and finally leads you around the ominous grey wall. A restaurant!
Indeed, Berlin's "brutally local" locale, the thirty-seat horseshoe of Nobelhart & Schmutzig. The designation "brutally local" signifies the further development of local food and also a practical criticism of the concept of regionality, which, so watered down by tourism, often means little more than "regionally washed." In the middle of the horseshoe, the Michelin-star kitchen. In the kitchen, a busy but by no means hectic bustle, no noisy pushing around of pots or clanging of dishes, no loud or continual talking by the staff. Concentration on the essentials. Muted music plays with dignity from a record player. You assume your seat at the horseshoe, look around at the other guests, give yourself over to considerations and estimations. Hear numerous languages. Berlin's "brutal locale" is a cave.
Cooled birch water, tapped from a birch tree in Prenzlauer Berg. Fresh, soft and velvety. A stimulating start to the only menu, one of ten courses. As you learn, some 45 local and regional suppliers provide this place with clean and pure products. Though it is not defined what is still considered regional and what is not. Whether chicken eggs, fingerling, lamb or goutweed, behind each product stands a person with a clear opinion on purity and how the particular thing is to best grow and flourish. "Brutally local." A self-given label that would be fatal for music, for painting, for art, even for life itself, since coexistence, influence, stimulation and inspiration are everything.
"Brutally local" is hard to keep up when it comes to wine and coffee.
The international wine list and the sommelier's guidance are excellent, inspired and full of surprises and originality. It is also a major accomplishment to attend to non-alcoholic drinks and their food pairings with equal earnest. Elstar apple juice with pine needles and a lilac-hay juice are just two examples.
Spelt sourdough bread from Sironi with dated raw-milk butter, self-explanitory and delightful and a obliging tie-over for hungry patrons all too impatient to begin. Trout, drained and dried for five days, accompanied by onions prepared in whey. "On point!" your tastebuds cry, though you have no comparison. Evidence is the term in philosophy. But that is the point: to create dishes, meals, combinations that become their own references, not continually compared to other things. Guests must be open to this. "If you have three colors, paint with two," Picasso said. Here at Nobelhart & Schmutzig it seems they know this sentence, as a random selection from the menu shows:
Egg / Mustard. Pike / Bay Boletus. Red Beet / Parsley. Schwarzkopf Lamb / Green Asparagus. Only the producer of the base product is listed additionally in a slightly smaller font. These producers also have their own histories and stories, as we have long known and long to know about winemakers. "Return the face and history to food, too!" might be the motto. Let's try it! Nobelhart & Schmutzig shows us what that might look like.
Go see for yourself. Forego pepper, espresso machines and chocolate for an evening. There is much to discover. PM