Peterson's Krog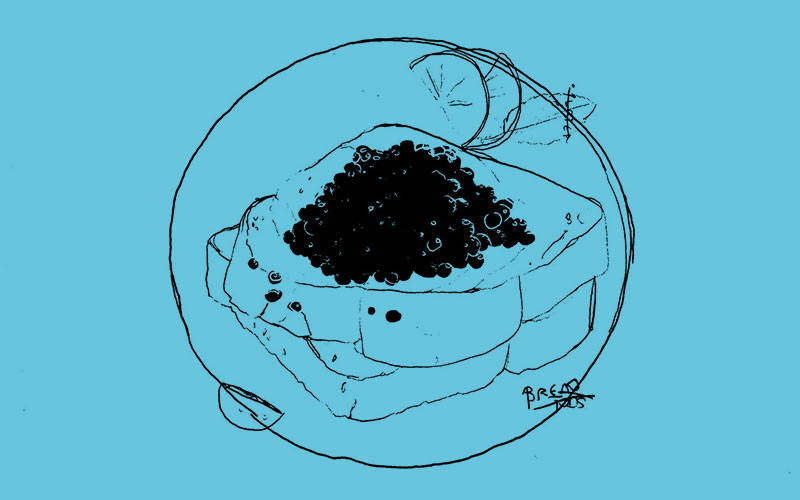 Year after year Swedish gourmets excitedly await the first weeks of Fall: along the shores of the Gulf of Bothnia, where waters are brackish from the heavy flow of rivers from Lapland, the Bleak fish's spawning season is interrupted by fishermen that harvest its roe. The Bleak's eggs are Sweden's premier caviar, served at royal and Nobel Prize banquets.
Located on the small island of Kärigön, where 118 people live all year around, Peterson's Krog is the establishment that will amplify this delicacy's tasting experience: facing the flat waters of an archipelago just a couple of hours away from Gothenburg, the building is a typical Nordic sea cottage made of old wood, and together with the owner's warm service and the rooms' dim lights, it transmits the feeling of a soothing refuge.
"Here the typical Bleak Roe Toast is served in a modular fashion: each ingredient has its own separate space on the plate, so diners can compose the toast gauging preferred proportions."
The taste of the Bleak Roe Toast is delightfully complex: on the one hand, the slightly salted salmon colored tiny spheres, when breaking under the palate, release a moist coolness increased by the lemon's citric tanginess and the red onions' mild pungency; on the other, the creme fraiche's richness and the grease contained in the butter sautéed bread lay a comforting savoury aftertaste - made more interesting by the zingy fizz of a good champagne or even a crisp pilsner.
Like the dish, Peterson's Krog is a seasonal restaurant. A calendar on the homepage provides information regarding operating days and ways to get there. Recommended is a trip on a rib boat that will make the dining experience a well deserved respite. AP