Prada Foundation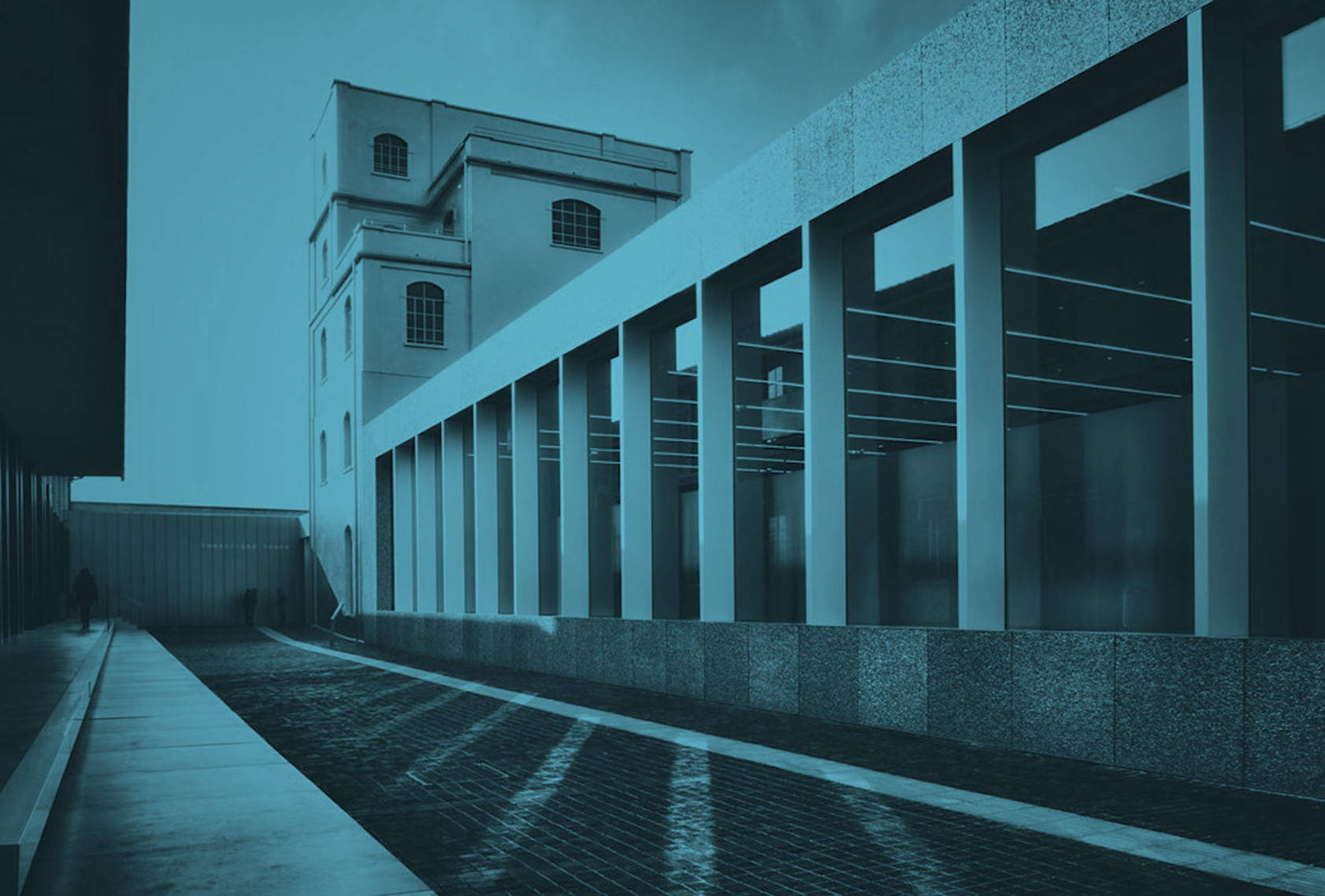 Does it come as a surprise that Miuccia Prada was once a mime, active in the Communist Party, and holds a PhD in Political Science? If you've followed the designer's career closely, likely not. Prada has continuously deconstructed the terms of fashion, from reformulating the notion of the beautiful as the interesting, to realizing the identity-fluid future in fabric form, so it's fitting that Prada also created what may be one of the best public venues anywhere for contemporary art.
"What these territories are is anyone's guess—but to see these shows is often to walk away changed."
Housed in a former distillery and brought to postmodern splendor by OMA via Rem Koolhaas, the Fondazione Prada is made up of a sprawling collection of structures that enclose a courtyard in a working-class neighborhood on the outskirts of Milan. It brings art to people outside the city center and tourists into corners of the city. It alone is worth the drive, train, or flight to Milan.
Amidst these converted buildings-cum-theaters, stages, libraries, cafés and galleries is a gold-leafed phallus shaped tower, in which the art of Louise Bourgeois and Robert Gober critically lay open the messy business of family trauma and identity politics. Other buildings are packed with impeccably curated temporary exhibitions that unfurl the strange gifts of art, opening doors to new territories of seeing and being. What these territories are is anyone's guess—but to see these shows is often to walk away changed.
The Fondazione's social hub is undoubtedly the Wes Anderson designed Bar Luce, a cross between a '50s American diner and Milanese café. Seats are upholstered in glossy candy-color vinyl, cakes glow in glass cases, liquors line tidy shelves and globe lights shine warmly on a mix of boisterous locals and tourists. A seemingly endless menu of sandwiches and alcoholic drinks feels weirdly right and oddly brilliant; the café both frames and encourages artful experiences. Rather than an auxiliary museum cafeteria, it is itself an important work.
Here, examining and elaborating on contemporary culture can be done through fabric, architecture, art, a café, or a mime's routine—in short, for Prada, it's not the what but the how. Whether she's the one authoring the projects, or not, is besides the point. BG