The Ritz-Carlton Hong Kong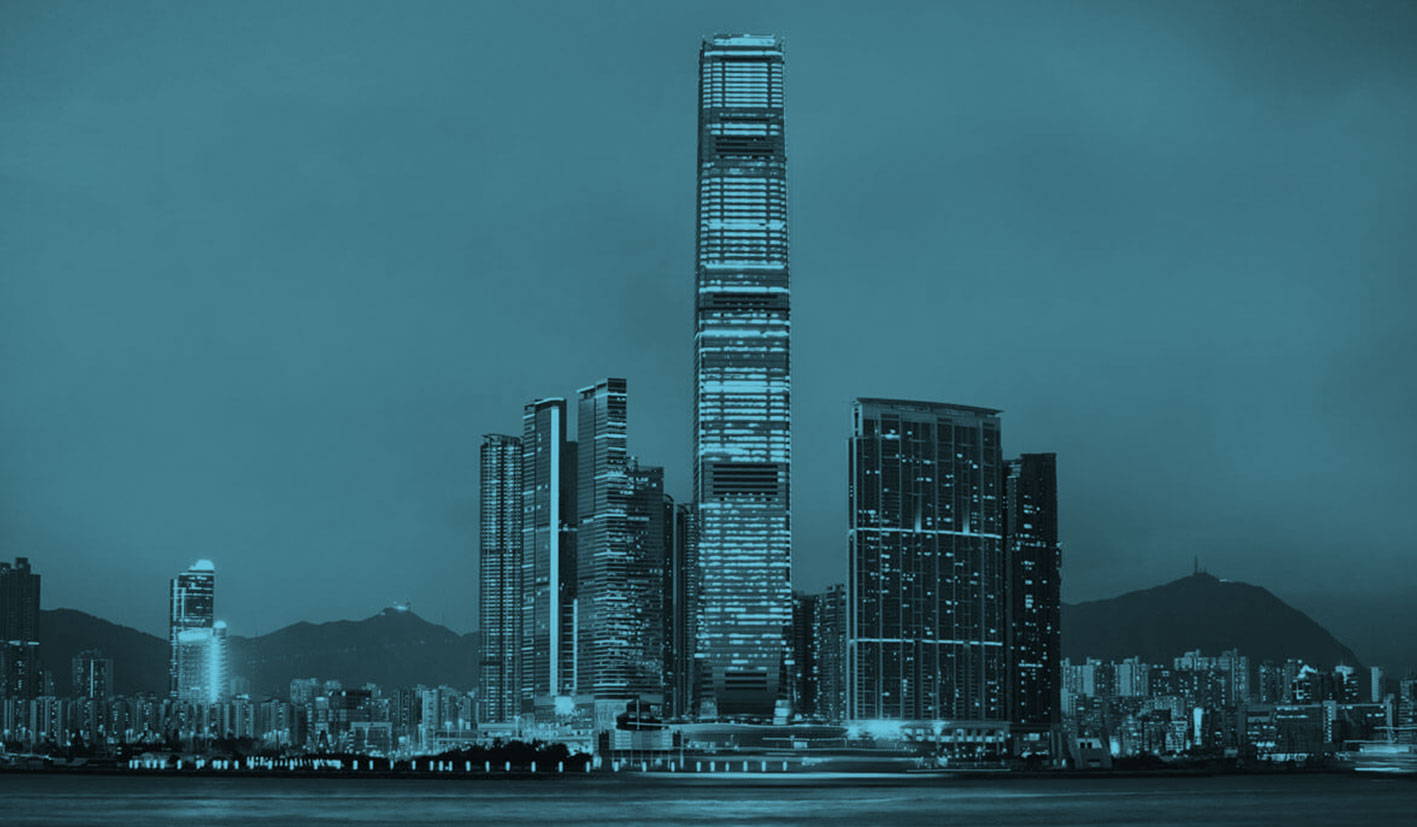 A Chinese couple in matching Gucci tennis shoes awaits an elevator with the kind of anticipation usually reserved for amusement parks. Operated by touch screen, these lifts to the 102nd floor lobby of The Ritz-Carlton are called by uniformed attendants who press the screen repeatedly as if playing a video game, seemingly in hopes of forcing the cars to arrive more quickly. Once inside, it's a 54-second ride at what feels like zero gravity to the parallel universe of the check-in area, where the sight of a woman in a Chanel dress that looks a painter's palette, or a bellboy schlepping a rack of powder-blue alligator-skin luggage are nothing out of the ordinary.  
"But here too the main draw of the hotel lies in plain sight: from this height, the view of the world below is both mesmerizing and humbling."
Some of these guests aren't checking in but are headed even further into the sky by way of a darker, more atmospheric elevator that splashes riders with slick dance music, climbing toward the highest bar currently in existence: the "Ozone." This psychedelic honeycomb space designed by the Tokyo firm Wonderwall Design touts an amorphous DJ booth, a white bar that looks like a geometric cloud engulfed in purple light, and a drinks menu with specials like the "! ! ! ! ! ! ! !" – which consists of three bottles of champagne and eight tequila shots for the equivalent of about 950 Euros. This might be one of the only places in the world to experience such a thing, but guests seem decidedly unfazed. On a recent visit only a handful of businessmen seemed to utilize the bar, flanked by a chubby tattooed couple from Australia, who sat quietly nibbling cashews and nursing neon colored martinis. Perhaps the Ozone doesn't really hit its stride until the wee hours, when a thousand-Euro drink special feels like a deal.
Thankfully the floors below are aesthetically toned down in comparison and tastefully subdued. The guest rooms feel not unlike the interior of a yacht, with all lights and curtains automated and all electronics encased in smooth, wooden chambers, which lie flush to the walls. But here too the main draw of the hotel lies in plain sight: from this height, the view of the world below is both mesmerizing and humbling. It gives one the opportunity not only to contemplate life from a distance, but to literally sleep amongst the clouds.  JR/BC