Sleep No More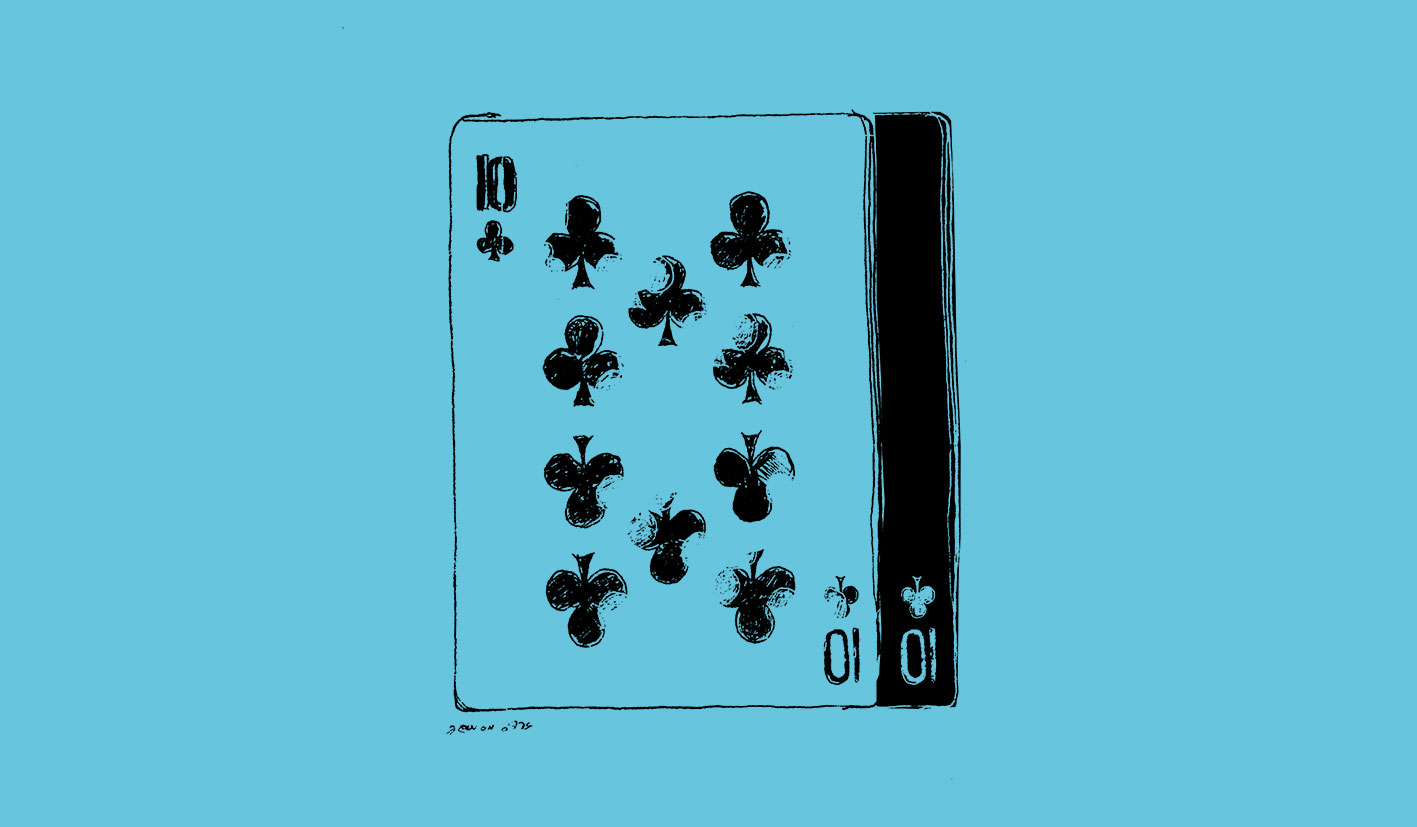 At the end of a long line in front of the entrance, an intimidating bouncer checks visitors' tickets and cards the ones who look underage. Behind the door, a dark hallway leads to a coatcheck, where a smartly dressed woman welcomes visitors to the McKittrick Hotel and hands out a white mask, which must be worn during the entirety of the show. She asks everyone to refrain from using phones or talking to each other, and then points to a room that turns out to be an elevator. A plump man wearing baggy khaki pants and flip-flops turns to a friend: "Thank god! I won't have to see your ugly face or listen to your annoying voice!" The friend doesn't miss a beat: "Should I go ask her for a plastic poncho to cover your basic t-shirt?" The elevator opens its doors to a speakeasy bar called Manderley, where jazz music is playing and Old Fashions are served.
Designed for gloom and eeriness, the fictional haunted hotel has five floors with over a hundred rooms, including a sanatorium, a graveyard, a detective agency, and a fully functioning, overpriced restaurant called The Heath. Worn-out props abound everywhere, but guests are focused on the little scenes dispersed throughout the hotel: a disturbed naked woman bathing in a tub, lovers quarreling, ballroom dances, soft-core witch orgies, aggressive fights, even murders…each scene is looped over and over again, with groups of characters constantly banding and disbanding at breakneck pace in well-choreographed movements that scan the haunting music. Some characters break the fourth wall and choose a lucky guest for one-on-ones in intimate quarters: a lady dressed in red receives in her boudoir, where she pours tea and tells a love story that ends with a shipwreck infested with masked ghosts; a handsome actor shows acrobatic prowess on the dance floor, before telling his chosen guest, "come with me, I've got something to show you," then leads them up a flights of stairs to a private office, pins them against a wall, takes off their mask, kisses them on the cheek, and whispers "thank you," and vanishes again. Guests are left with small souvenirs: an origami ship, a ripped playing card. Punchdrunk, the show's production company, calls these "intense psychological situations."
After feverishly walking up and down the stairs, following actors while hearing hackneyed non-sequiturs and pleas such as "find the lawyer's office!" many visitors abdicate all plot interpretations and intellectual ruminations. Even the claimed references to Shakespeare's MacBeth and Hitchcock's Vertigo and Rebecca are used as mere appendages to strengthen the crepuscular atmosphere. Back at the Manderley bar, guests take breaks to enjoy a drink. This freedom to roam around and stop at will yields a feeling of a night out at a fancy avant-garde club. Indeed, the show's address, 530 W 27th St, used to house the mega club Twilo before it was closed as part of the Quality-of-Life campaign to soften New York's nightlife edge. Accordingly, cover charge is appreciably more hefty than what it used to be when Paul van Dyk or Sven Väth played there. GP
This review is included in TTA12. Click here for more information about the issue.
Liquid error: Could not find asset snippets/relatedblogs.liquid