Soniat House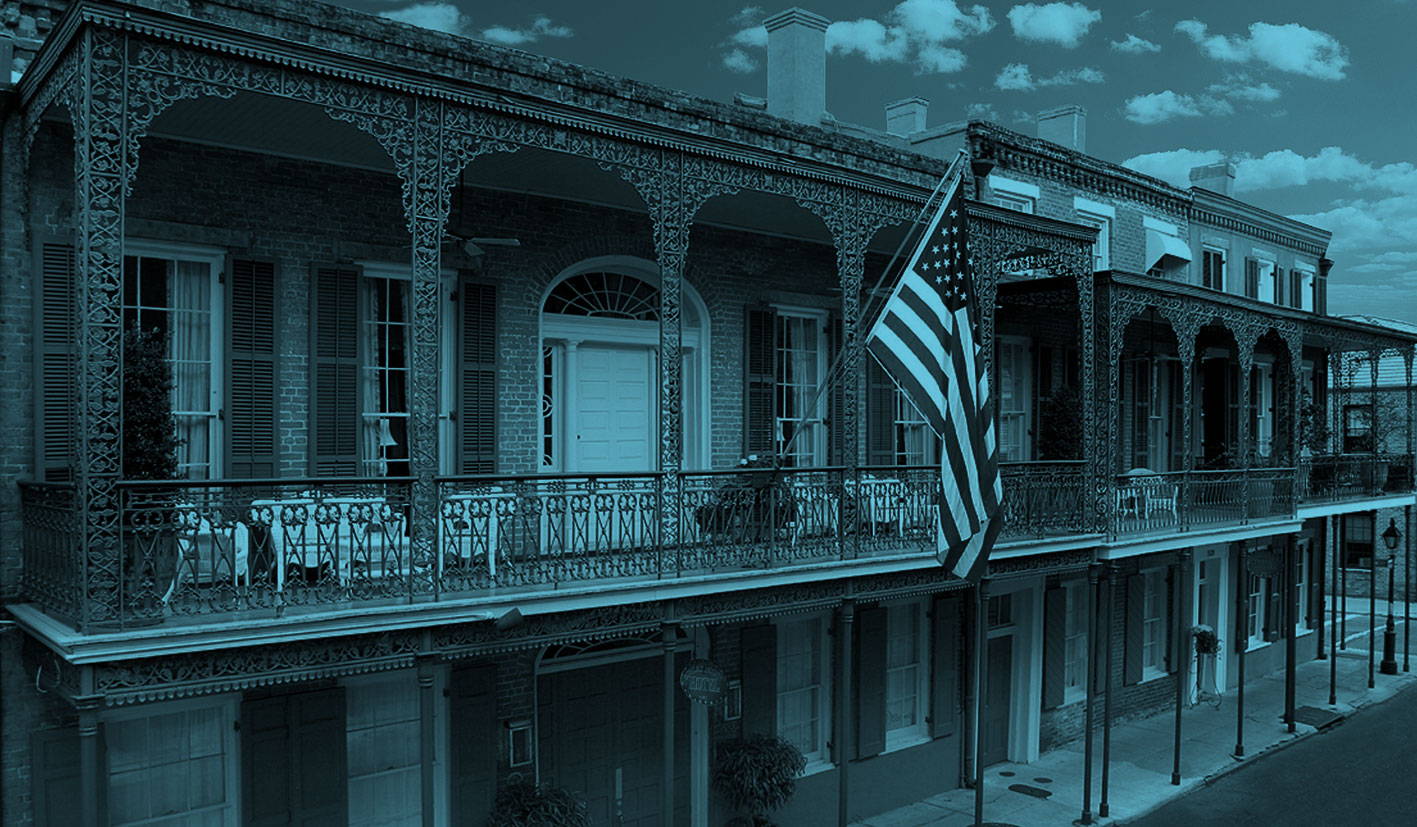 There´s no other city in the US which had to go through such a dramatic change in recent years as New Orleans. In the aftermath of Hurricane Katrina in 2006 the city´s population shrunk to about 50% of before the disaster. Due to the massive scale of destruction throughout the city, many former residents decided to settle in areas where they had temporarily found shelter. In the past few years though, life has not only returned to the city but in many ways, New Orleans is entering a new phase of booming development. There is clearly a buzz around the city and whether you ask people "in the know" in New York, Los Angeles or capitals in Europe, everyone seems to have put New Orleans on their go-to-next list.One of the first neighbourhoods which was up and running again after the Hurricane was the French Quarter, biggest attraction to some and tawdry annoyance to others. At any given time of the day, groups of drunk college kids and post graduates again gush through Bourbon street, armed with man-sized drinking vessels filled with high octane alcohol. It´s only when you keep in mind the strict public drinking laws in most other cities in the US, that you can imagine the level of supressed disobedience which forces its way out into the face of unexpecting bystanders.
Therefor it comes as somewhat of a surprise to find a total haven of peace and tranquility, like the Soniat House in direct proximity to the aforementioned spectacle. Housed in a group of meticulously restored historic buildings on the edges of the French Quarter, Soniat House has been named as one of the most romantic hotels in the US. This starts to make sense the moment you enter the charmed courtyard of the hotel´s main wing.
Like through an abandoned movie set of an old glamorous classic, you wander around in admiration and might run into one of the patrons of this delightful institution, Claire the adorable house cat.
The owners, who also deal in antiques (a little store that sells just these is attached to the main building), have done a tremendous job to create an intriguing and calming environment without falling for cheap clichés or rely on obvious kitch. Each room is individually and tastefully decorated and room sizes vary by location and type of building. You´ll find small & cozy one bedroom hideaways in the main part and majestic suites in the annex part of the hotel, which features another picturesque courtyard that is timidly illuminated by numerous candles each and every night. The entire staff is overwhelmingly courteous and welcoming, maids wear some of the prettiest uniforms in the history of just these and even though the hotel doesn´t operate its own restaurant, it still serves a formidable breakfast, with freshly squeezed juices and steaming pastries served on the most magnificent set of china. And if those hordes of pubcrawlers nearby haven´t destroyed your appetite for a little nightcap, just head over to the hotels honor bar and mix yourself one of those damn delicious gin&tonics. PK