The Ritz-Carlton Berlin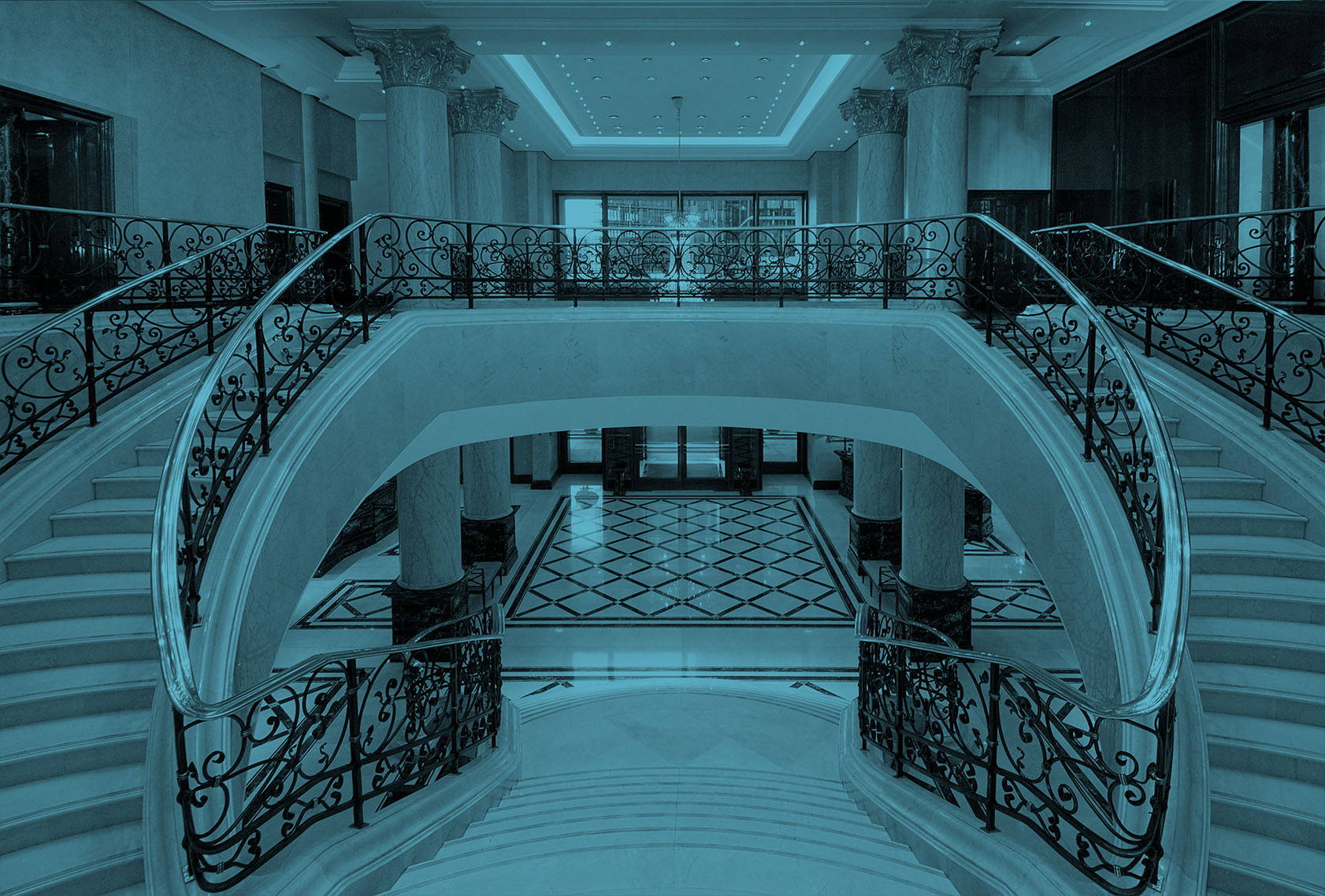 "That is our Beefeater—Robert!" exclaims a desk attendant proudly, to a guest who inquires about an elderly man in white tights and a red satin onesie, tiptoeing through the lobby. As Robert takes his place, a wall of velvet curtains slowly peel back to reveal the hotel's aptly named Curtain Club, a wood-paneled cocktail bar that feels more Mayfair than Mitte, with impressively dense furniture and carefully constructed libations.
This sort of otherworldliness can sometimes give one the impression that the Ritz Carlton simply dropped out of the sky and landed in the center of Berlin's Potsdamer Platz. This feeling is only reinforced by the view from the room of the Blade Runner-like Sony Center: a contemporary architectural concoction of apartments, offices and businesses rendered in glass, steel, and neon lighting. For those in search of a more organic feast for the eyes the Tiergarten, one of Berlin's largest and arguably most beautiful parks, is just steps away.
Along with The Curtain Club, the Ritz-Carlton Berlin boasts the fairly massive Brasserie Desbrosses on its ground floor. While their lunch and dinner offerings of regional and local flavors are nothing to scoff at, the sparkling gem here is the weekend brunch. This multi-faceted eating experience seems to bring out the child in all who pass through its doors, with its unrelenting selection of edible delights. From freshly made crepes, to piles of pre-cracked crab claws and countless sausages, to a station devoted entirely to varietals of multi-colored muesli and yoghurt, on weekends the Desbrosses transforms into an haute cuisine version of Willy Wonka's chocolate factory. After depleting one's energy in the Desbrosses, it's best to simply while away the afternoon in the hotel's subterranean pool, below a ceiling fresco of artificial clouds and twinkling LED stars. Here the old and new, real and surreal converge to form an experience more suited to Berlin than originally expected. JR