The Westbury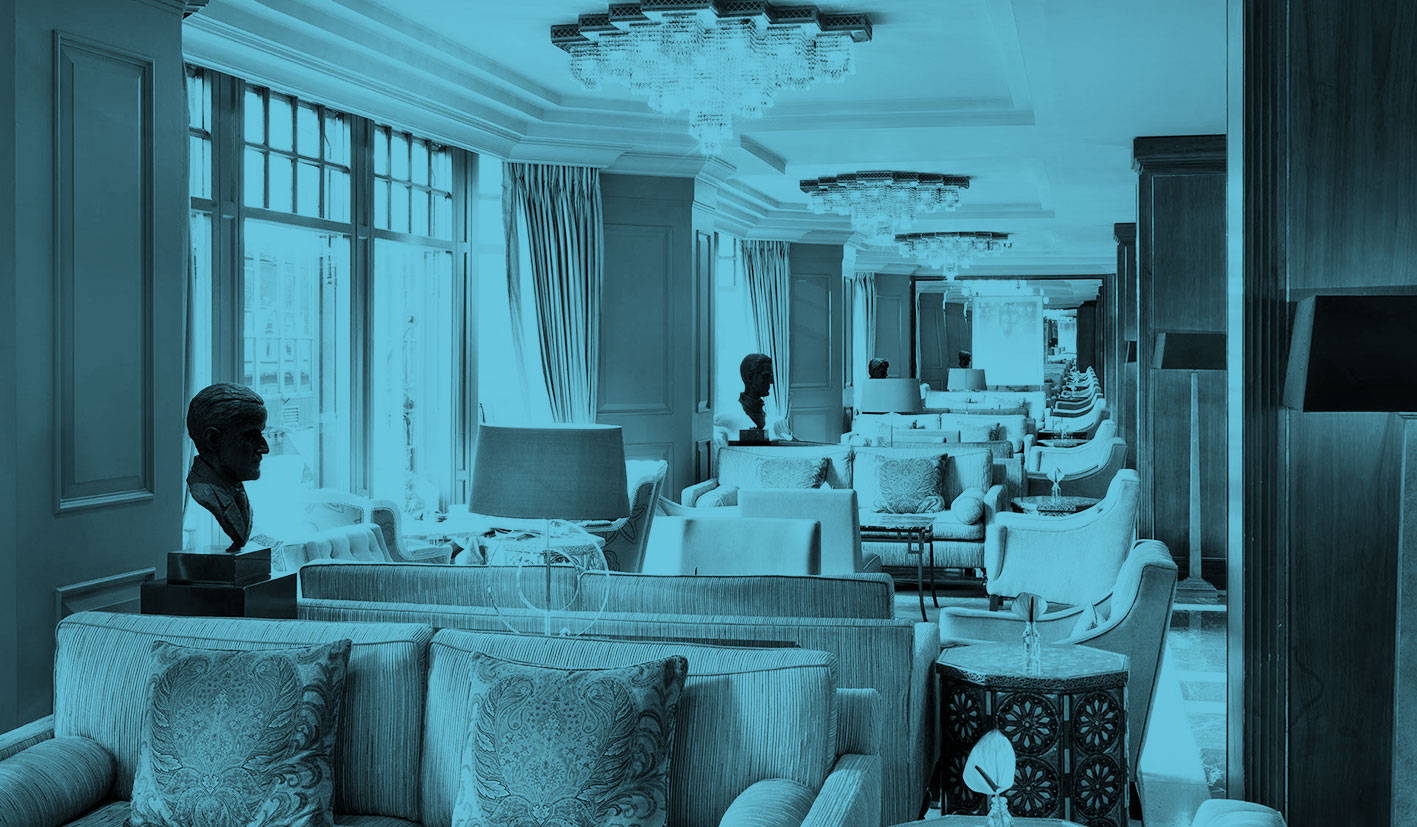 The guest relations manager of the Westbury Hotel, Joseph Downing, is a lively, literary, and unfiltered man. He lopes from topic to topic: Samuel Beckett (who frequented one of the two neighboring bars), the Pre-Raphaelite style of the friezes in the other bar, and whether the iced tea he ordered to our room had been to our liking. "Given that it was breakfast, I asked them not to put too much vodka in it," he says with a chortle.
The Westbury is decidedly a Dublin hotel in the sense that, while Paris has the Eiffel Tower and Montmartre, New York has Times Square, and Rome its ancient monuments, Dublin has its people. The city itself has been constantly in flux. "It is not my fault that the odor of ashpits and old weeds and offal hangs round my stories," James Joyce once said in defending his dismal portrayal of the title city of Dubliners. The ashpits of Joyce's era have since given way to a newly minted "cultural quarter"—a city-funded gentrification program that has transformed the Grafton Street district into a quaint, if not faceless, neighborhood. Which is precisely what makes a stay at the Westbury —with its warmth, its unique taste and salt-of-the-earth staff—so refreshing.
This flagship property of the family-run Doyle Collection is one of Dublin's most celebrated hotels, and it has certainly mastered the balancing act that is the art of hospitality: personal taste (every junior suite has a unique work of art) and universal appeal, confidence and deference. Many details of the interior design could easily turn idiosyncratic in the wrong hands. The gallery level—the central hub of the hotel—contains seating arrangements in a riot of textures which nonetheless create a harmonious whole. One couldn't imagine a better place for afternoon tea, and it comes as no surprise to find the gallery on a Sunday all abuzz with the chatter of local Dubliners.
The local appeal carries over to the recently-opened restaurant Balfe's, even if the energy level doesn't. With its white tiles, antique Edison-style lamps and serious cocktail menu, Balfe's could have stepped straight out of Brooklyn, although there is something less pretentious about its combination of old-timey décor with contemporary cuisine. "We don't really use the term 'farm-to-table' to describe the foodie movement in Ireland," a hospitality manager notes. "That's just what food is here." The food is solid, with some notable high spots: the Carlingford oysters are silky and fresh, the Josper-grill fired veal juicy. The new mixologist has a list of concoctions that seem fussy (a raspberry chocolate martini with Frangelico and Nutella), but turn out to be nicely potent, and not too sweet.
But the highlight of the meal is the waiter. Recently returned from a stint at another Doyle hotel in London, his father—we learn over one last drink as service winds down—owns a farm up north. His down-to-earth nature and game sense of humor embody the Westbury's special appeal: a brand of luxury that meets, but does not exceed expectations, with a staff that truly does. JB