The Peninsula Paris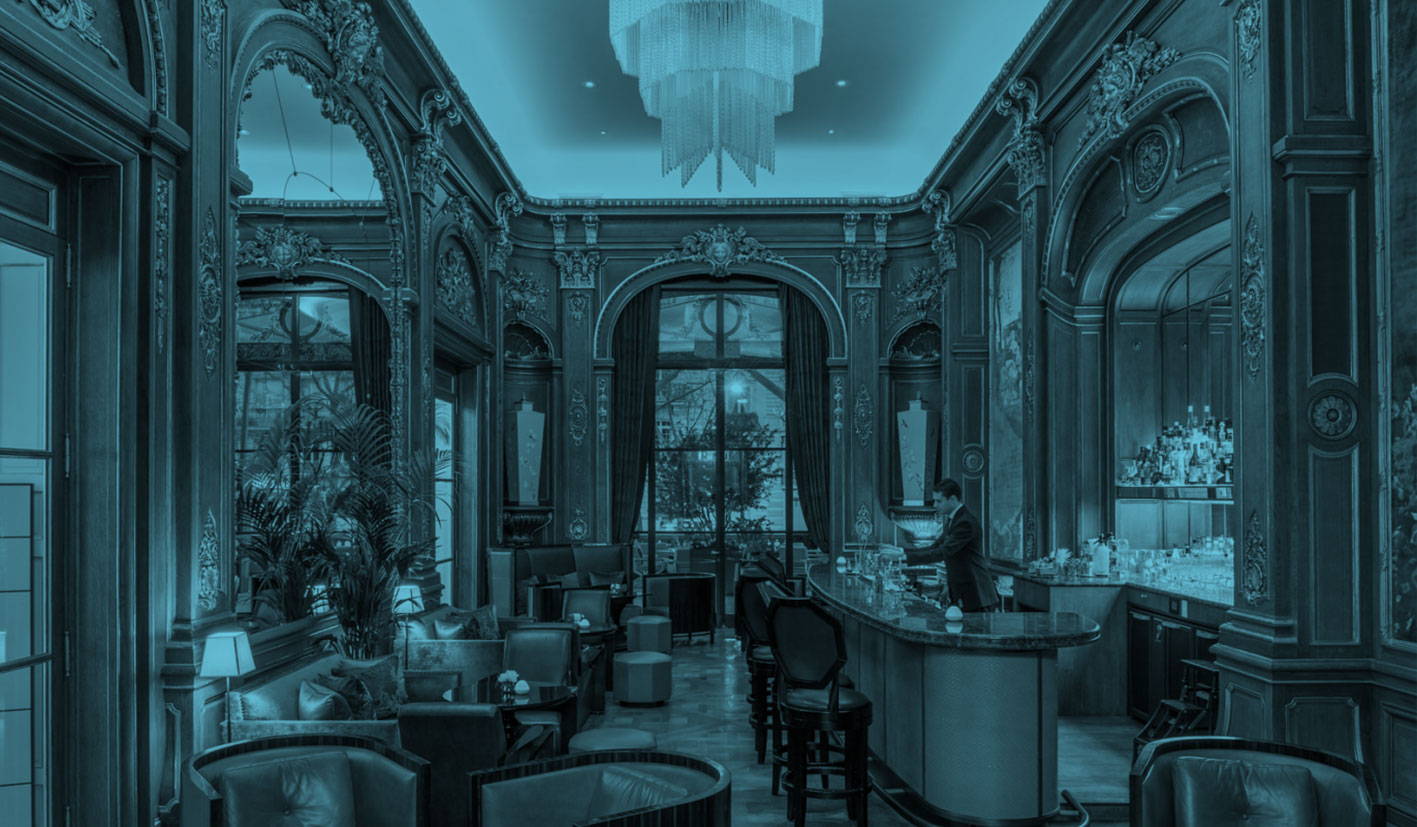 Just steps from the Arc de Triomphe on Avenue Kléber lies Europe's first Peninsula hotel, a gloriously restored 19th century Haussmanian structure rendered in white stone with subtle but ornate detailing. Originally operating as one of Paris' grand hotels in the early 1900s, this was the supposed site where George Gershwin penned 'An American in Paris.' While there are plenty of Americans in Paris today, this hotel seems to be patronized primarily by Chinese and Middle-Eastern guests, who speckle the cavernous lobby where visitors are greeted by a team of suited attendants and guided through the hotel's palatial passageways.
This particular edition of The Peninsula boasts 200 rooms, including 34 suites which cater to any number of proclivities a guest may have. For the staunch traditionalist in search of a classical experience there is the Historic Suite, which couples period-specific furniture and decor with modern amenities in a slightly fictitious Disneyland manner. And for those in need of absolute bombast there is the Peninsula Suite, the largest one-bedroom suite in the city of Paris, measuring in at 3,425 square feet, complete with grand piano, full-scale dining room, and an on-call, chauffeur-driven MINI Cooper. Though no one will be sad to have a giant musical toy at their fingertips, unfortunately the squat but well-meaning MINI is not the car one usually associates with absolute luxury. But there is little reason to leave this hotel anyway, what with its bizarre strip of extravagant boutiques adjacent to the lobby and its varied restaurants.
"The decor is dark, with cherry woods and red silks and can sometimes feel like a branch of the Buddha Bar if you squint, though thankfully the food is far superior."
For balmy summer nights there is L'Oiseau Blanc, an aviation-themed rooftop restaurant dealing in retooled French classics with a retractable glass room and 360-degree views of the Paris skyline. Or if the weight of French fare pushes one's limits, there is a pleasant respite on the first floor by the name of LiLi, a traditional Cantonese establishment that feels as much like Hong Kong as the slicker parts of the city itself. All the classics are served here alongside twenty different types of traditional Chinese teas. The decor is dark, with cherry woods and red silks and can sometimes feel like a branch of the Buddha Bar if you squint, though thankfully the food is far superior. One evening, a family of eight Russians feasted on Peking duck while their only child, an enfant terrible dressed in khaki pants and an oversized sports coat, charmed his way around the table like a crooked politician. The restaurant's guests enjoyed his show with a calm satisfaction, a feeling that is hard to avoid in this hotel. JR