Upper House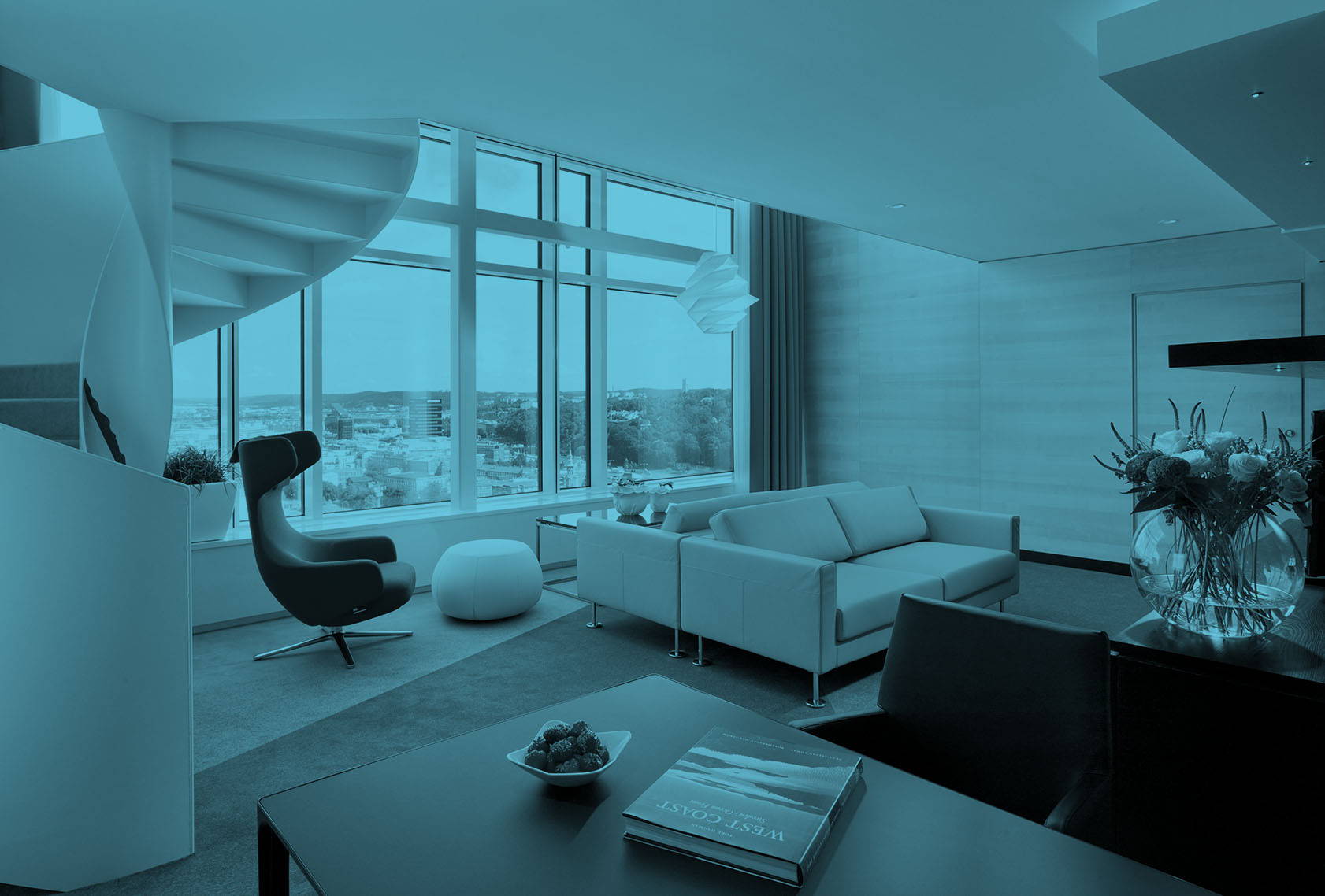 The Upper House is an ultra modern five-star hotel. It's what one might call "post-design," where decorative choices fade into the background, acting more as a smart framework for a total concept than a means to differentiate itself from traditional establishments. This concept combines passionate cuisine of the utmost quality and a singular spa experience with impressively livable, apartment-like rooms.
The lobby area in the twenty-fifth floor of Gothia Tower is an experience in itself. The panoramic views are breathtaking.
Forget for a moment that the city below is Gothenburg, and from certain angles you might be in a scene from Lost in Translation, surveying the lights of Tokyo. This may have something to do with the neighboring amusement park, Liseberg. A roller coaster careens precariously through the hills, its brightly flickering lights emanating a metropolitan atmosphere until late in the night. Don't be put off by the lackluster impression the hotel makes with its own website. Every detail is well balanced and well thought-out. But it is the profligate use of space that is most striking. The rooms are generous, and the spa, which ranks amongst the most spectacular in all of Europe, spans two floors. And don't overlook the capacious restaurant and lobby area, replete with a legendarily well stocked bar. It says something about the spaciousness of a hotel when a table of ten from Sweden can celebrate a family reunion without disturbing an Arab business man at the other end of the room, enjoying The Hangover 3 on his laptop while ordering a second helping of the delicious rice pudding with blueberry compote.
It's worth mentioning that the Gothia Towers house another hotel – larger, less exceptional, and by no means to be confused with the Upper House. Its hotel bar, accessible via sky bridge from the Upper House, is nonetheless certainly worth a visit, in no small part for the delectable Bourbon milk punch. It's like stepping back thirty years to a time when Belinda Carlisle's greatest hits played on the radio. When Phil Collins' raspy In the Air Tonight comes on, it feels fresh by comparison. "Yessss DJ!" exclaims an approving guest at the end of the bar. PK