Dev Hynes - A Conversation taken from TTA12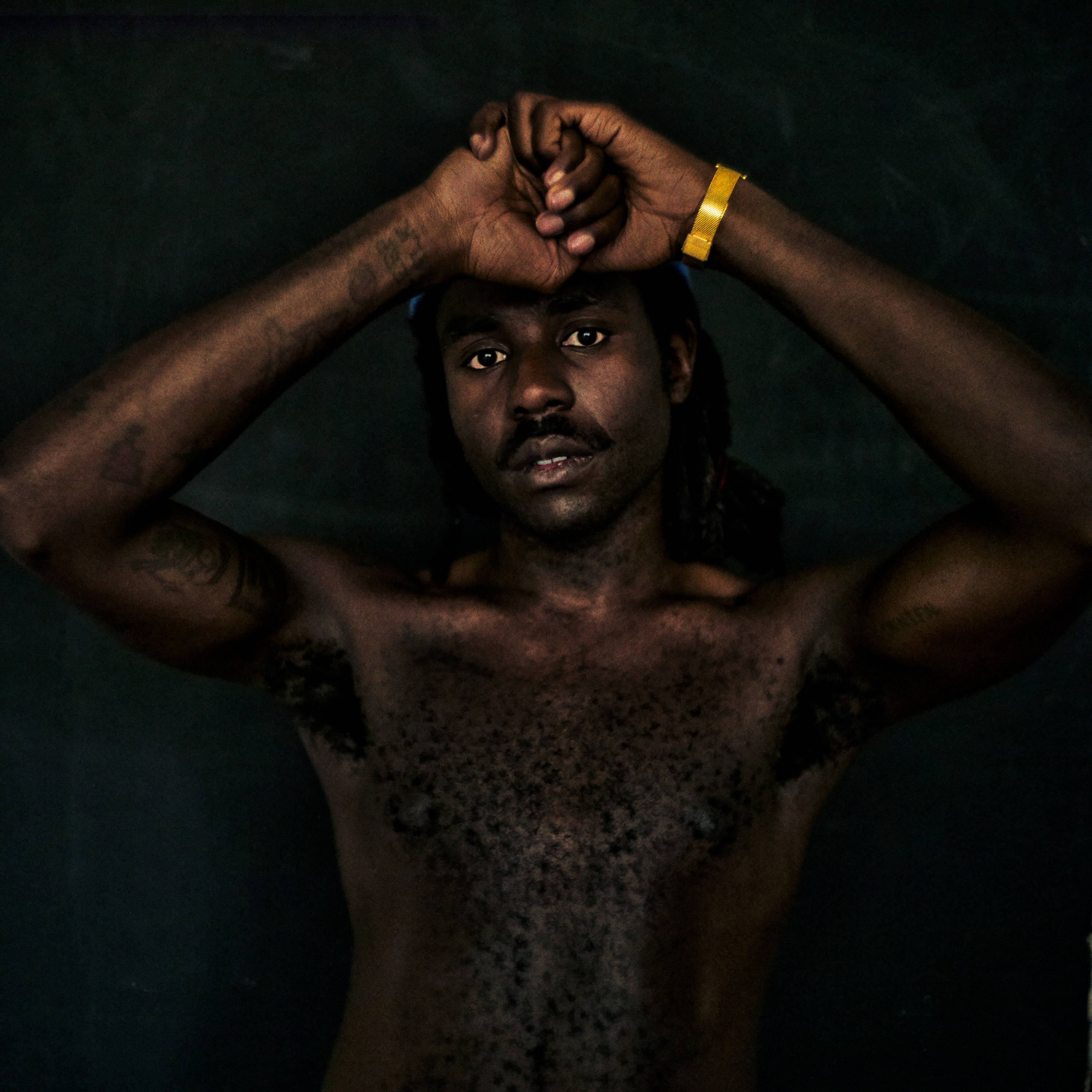 Interview   Emily McDermott
Photography  Drew Jarrett
In the fall of 2012, Devonté Hynes performed music made under his moniker Blood Orange at the Sony Store on Madison Avenue in New York. He played two sets, each for an intimate crowd of no more than 30 people, while in an adjacent room other guests ate waffles and viewed a new site-specific mural by the visual artist Shantell Martin. The experience attracted a varied group — some lured by the name Blood Orange, others by Shantell Martin, and some simply by the free food. In the five years since, Hynes's musical output and live shows have only amplified in scope and scale. Last summer Hynes released Freetown Sound, a 17-track album featuring collaborations with newcomers like Kelsey Lu and familiar names like Debbie Harry, with audio recorded in Central Park and Washington Square Park as well as samples taken directly from the slam poet Ashelee Haze and author Ta-Nehisi Coates. He frequently collaborates with visual artists, such as Alex Da Corte, and other musicians, having written and produced for the likes of Carly Rae Jepsen, Solange Knowles and Sky Ferreira, among others.
The release of Freetown Sound followed Coastal Grooves (2011) and Cupid Deluxe (2013), all of which were made after Hynes moved from his childhood home of London to New York. Growing up, he played the cello, piano and drums, and took dance lessons, learning tap and ballet. In his teens, he released an album with the now defunct British punk-dance band Test Icicles, but in 2007, upon arriving in New York, he began his solo career, first as Lightspeed Champion and later as Blood Orange. Now, Hynes's artistic practice always incorporates visual and audible collaborations, resulting in intricately layered albums and unique live performances. We spoke with Hynes over the phone about the making of Freetown Sound, what he learned during a trip to Guyana, and his continuous love affair with New York.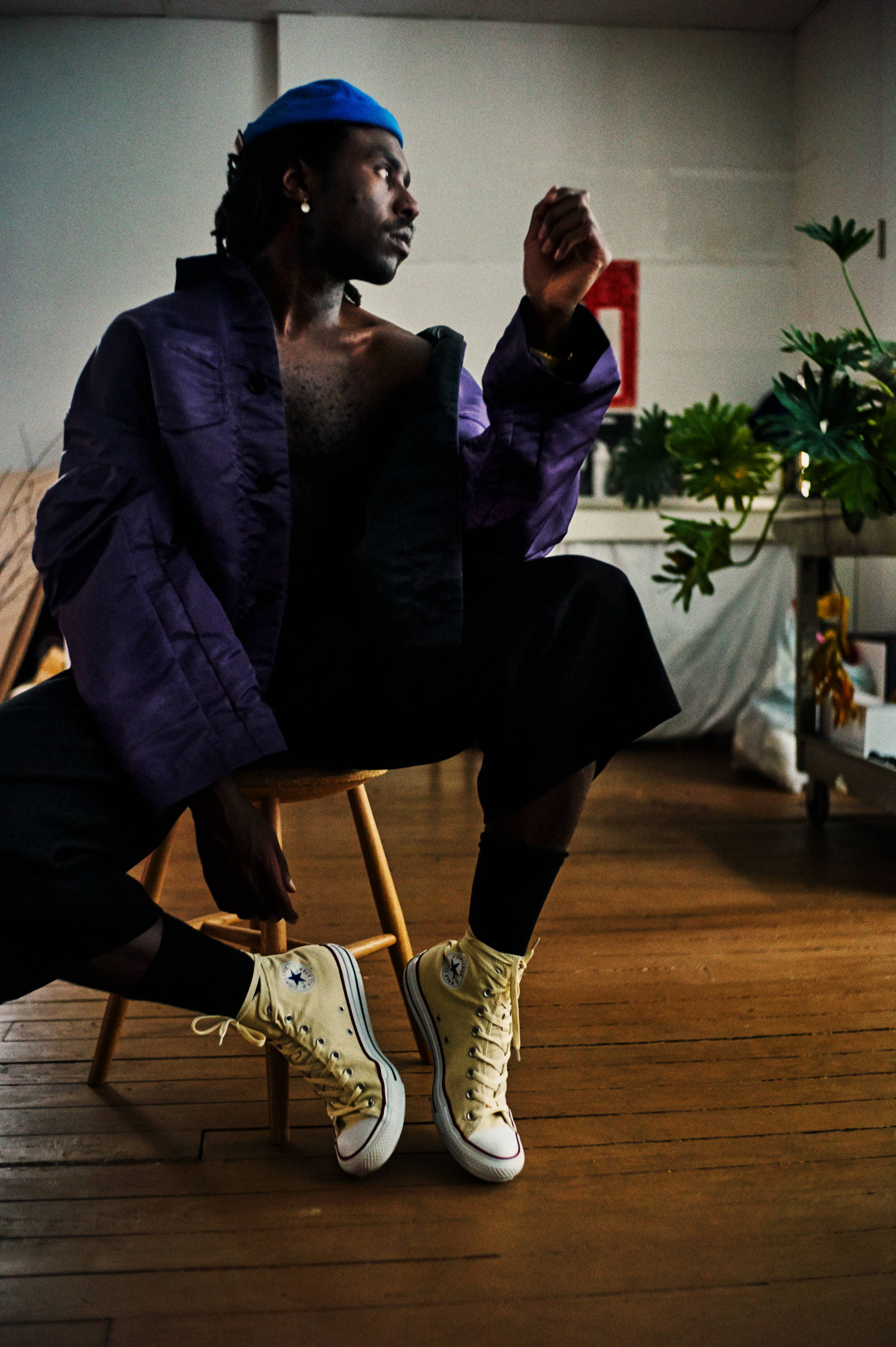 You wrote a lot of Freetown Sound in Washington Square Park and recorded audio samples in Central Park. What do parks mean to you?
I've thought about this quite a bit in recent years. I grew up in East London and went to school in Essex, a county where there's a park every four streets. But anyone who knows me knows I'm such a city dweller and I'm only ever really comfortable in cities, so I'm kind of only comfortable in manmade greenery I guess (laughs). I've always loved going to the park. I love going alone to sit and read and write and listen to music. I've been doing that since I was nine years old and even though habits tend to change, I'll still be there with my skateboard reading.
Do certain parks have connotations for you? For me, Central Park was always associated with friends, and the parks closest to where I lived had a more solitary feeling…
It's kind of the opposite for me. I tend to go to Washington Square Park with friends or people. I'll go alone, but a lot of my friends live in the same area. When the weather is nice there's a jazz bar I go to in the West Village, Fat Cat, so it tends to work out to go to Washington Square Park and then head there. Central Park tends to be pretty solitary, going to museums and walking around up there; when I was studying at Juilliard I would go to the park because it was right there. I would go there when I first moved to New York and walk around; it's quite a romantic feeling. I would literally go and sit around Lincoln Center because I'd been thinking about it my whole life. I couldn't believe I was there. Even though it's 10 years later, I still have that romantic notion.
Do you have a favorite park? Sorry, I know this is a lot of park questions.
(Laughs) I like it, it's cool. Washington Square Park. I'll go there any day I can. The weather's been so freaky lately — a couple weeks ago it was weirdly warm so we went skating at night, and it's amazing how many people head outside, as soon as the weather is slightly accommodating. It was 1 am and the park was full.  
I read quite a few interviews that you gave at DeSalvio Playground in NoLita. Why did you choose that location so many times?
It was a really relaxing place and it was the only place I felt comfortable doing these things. Talking about this album, I didn't feel particularly right going to coffee shops so these places had meaning in regards to the writing. I particularly liked the context and the history of Washington Square Park, especially because I knew a lot of the topics people were going to talk to me about. I felt like the weird, complicated history of that area of New York was fitting.
Washington Square Park was given to 'freed' slaves, but then their children weren't going to be free, right?
Yes, that's exactly it. It was given to free slaves and nicknamed 'The Land of the Blacks.' But the catch was that their kids would still be born into slavery.
I would assume most people don't know that particular history — they know about the arch, or that the fountain was shifted three feet a few years ago. What's that research process like for you, learning the history of these various places?
I'm always curious. I don't know where it comes from. It could be partly from when I was younger; I knew people would always underestimate me, so I wanted to know everything. It's an impossible task, but I wanted to be fully equipped with all forms of knowledge and a sense of accuracy. Maybe it's to my detriment, but I've always believed in facts. If there's something I'm curious about, somewhere or something I'm drawn to, I always want to know the beginnings of it and everything that came after. I think it's really helpful in everyday life to have the full scope of what something is.
What's the last thing you found yourself curious about?
I just watched a documentary on Orson Welles. I saw that Netflix bought the rights to the last film he was trying to make, which he was hoping would rival Citizen Kane, and he never finished it. It was this whole debacle, there's books on it, and now Netflix has it. Then I read Salinger's biography. The last few years I got very deep into a lot of intense geographical, cultural, and philosophical histories, so I'm slowly trying to get back to consuming more knowledge on people.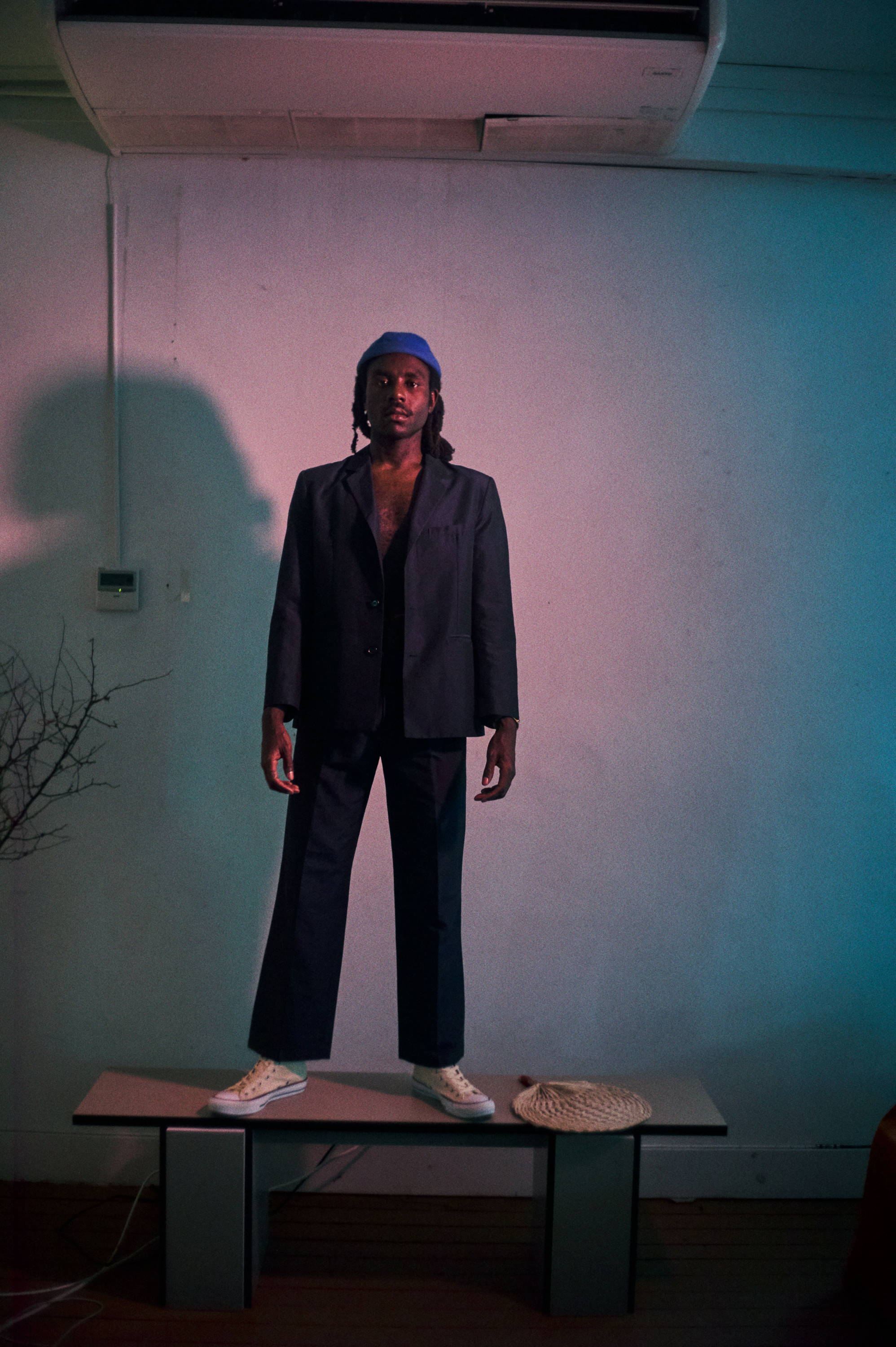 What are some of the geographical histories that consumed you? Do they have anything to do with Freetown Sound being named after your father's hometown and revisiting family history?
Yeah, they definitely have to do with that. It was a five-year period of looking into those things as personal research that then spilled over into making music. It started off by going to Guyana, where my mom's from, and finding my grandfather and other relatives. Then thinking about the history of Guyana placed in context with my mother, and going back to London, New York, my father — it opens up and ricochets around and ends up in all of these different stories. I'm not only interested in places like Guyana because my mom's from there; these small cities and countries have such wild, intense, and crazy histories due to colonialism. It was really interesting for me to see the effects of those decisions now, where those decisions have led.
What really stands out from your time in Guyana?
I was there with my friend Adam, who records under the name Kindness, and I hadn't told anyone we were going. I got there, called my mom, and was like, "I'm in Guyana. Where could I go?" (laughs) She mentioned this part called B.V., where she would play as a kid and where her mom was from, so we went there. We had a 16mm camera and we were walking around filming. People were staring at us. It's a really desolate part — there's a church, some houses, and then just wide open greenery and streets. A couple guys came up to us asking questions. I was talking to them, trying to get a read on the situation, and you could sense that tensions were slightly rising. I explained, "My mom is from Guyana, from Georgetown," and then they asked what her last name was, because everyone kind of knows each other. I said "Crandon," my mom's maiden name, and then I remembered my grandmother's maiden name is Profit, so I said "Profit." Then they mentioned that the Profits, my great-great grandparents, built the church. These guys knew the Profits because that's why the church is there, which is insane (laughs). That's kind of what it was like there. You would meet people and talk about the Crandons and they'd be like, "Oh there's a Crandon that's playing cricket over in B.V. canyon." It was really strange.
What do you think you learned from the trip?
I definitely feel like I understand my mother more, and also myself, because I've taken a lot of traits from her and I could see similarities. Another thing that was quite jarring was hearing people that sound like my mother; it's a really particular accent and I have bits of it in my voice. It's a weird place because it was colonized by the British and then by the Dutch, it has a large Indian population, it's so close to the islands, and then there's also a French-speaking part. So the people sound kind of insane. I've never really thought about it because I'm used to my mother's voice, but while I was there it was amazing to hear people talking. I instantly can relate to it.  
You've collaborated with visual artists like Alex Da Corte and Ryan McNamara, as well as with other musicians such as Solange and Sky Ferreira. How does collaboration affect your work?
I'm interested in so many fields but I'm also very aware of what my strengths and limits are, so it's always exciting to work with people. Usually it's very natural, people I'm friends with. I love working with Alex because I'm a fan of what he does and I'm excited to see what he's working on, and the fact that he wants me to add something makes it even more thrilling. That's the case with everyone, even other musicians. When I'm working on music, if someone in the room with me has an idea I will probably use it. A lot of the time, especially on my albums, the liner notes have some very odd credits: one chord suggestion or a break suggestion. That's how I've always worked. In projects in general, I like the idea of the best person for each role.
One of your collaborators on Freetown Sound was Kelsey Lu and saw you at a performance she held at a church in Greenpoint. Seeing or playing a show like that is so emotional and intimate, as opposed to a more traditional venue…
A lot of the time when I write music I'm not thinking about performance in any way. I used to think that was a detriment or negative, but it's been quite positive and freed me up. I've always approached the live thing as a completely separate way of presenting the music. I'm such a fan of moments and things that happen, and if you weren't there then you didn't experience it and there's no way it can be experienced again. You can't even convey it to someone. Never in my life have I had any interest in playing music in a music venue, I just like making situations happen and Kelsey Lu is like that too, which is part of why we get on so well. We both take inspiration from music but also a lot of other things, so we make that applicable to live music. In my mind, I'd rather put tons of work into one or two shows than put nothing into 30.
What kinds of situations have you created recently?
I was asked to do music for a Kenzo show in Paris and I put so much work into that. It was a 45-minute piano piece on top of a scaffolding platform in the middle of a convention center. I arranged different tracks around that while I continuously played piano. In April at the MoMA I'm going to do a new live score to Body and Soul, one of the first films to have African-Americans in it. Then in May, I'm going to perform some live music by this composer Julius Eastman, who was an openly gay, black, avant-garde composer in the '80s in New York.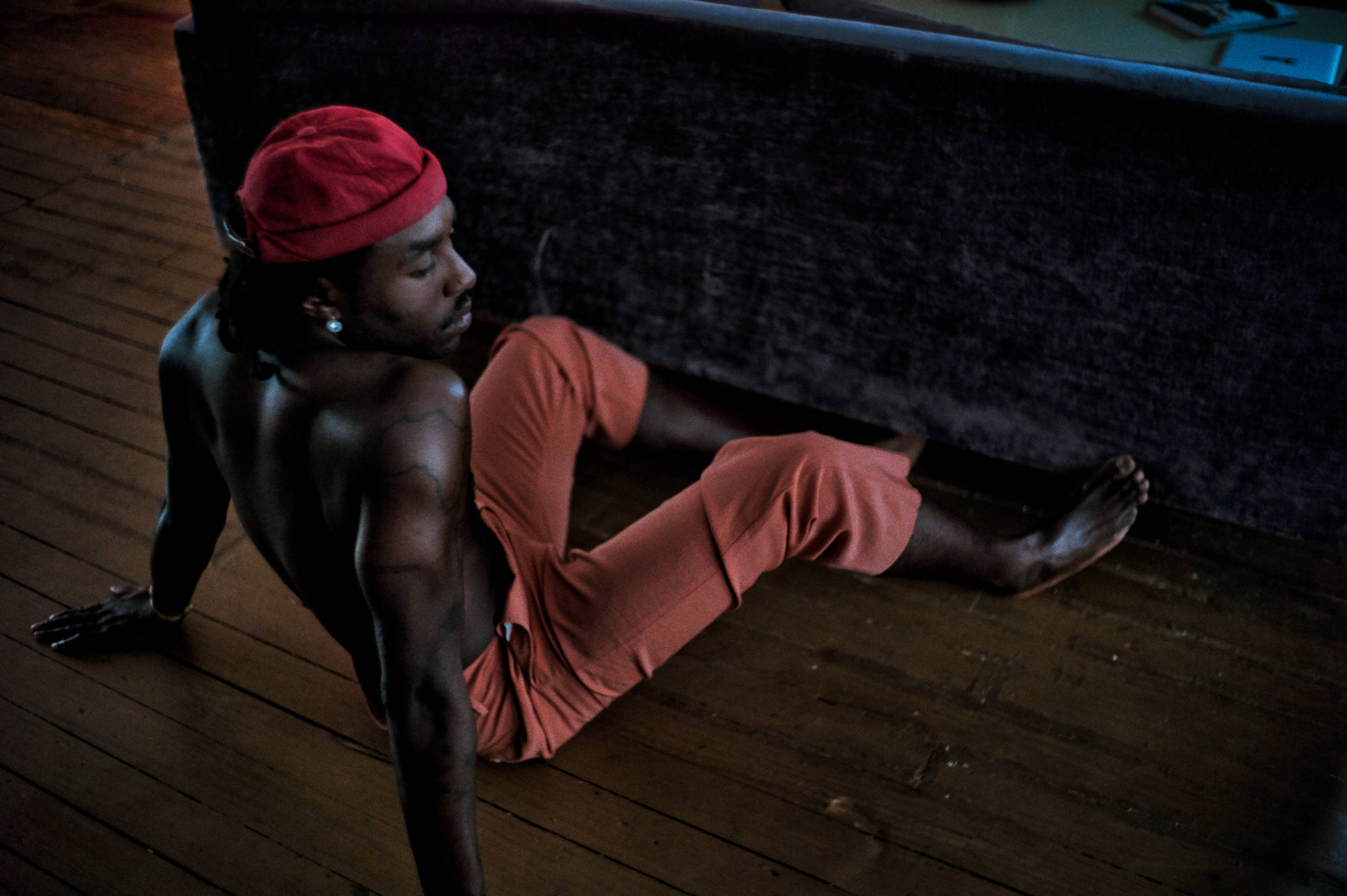 You're also a very active dancer and choreographer…
Dancing is more for my mind than anything else. It really helps my brain, helps me relax and be slightly less stressed. Movement has always been very important. I've danced my whole life. It's a very natural form of presentation for me, more natural than playing music. I started tap dancing at the same time I played cello. There was a long period where dancing fell to the side because I was a big soccer player and that took over. I've only now found a balance between music, sports, and dance.
You've been living in New York for nearly 10 years. I wondered how you think about the word 'home' now?
I'll talk to people who aren't from New York but live here and they'll say things like, "I'm going home for the holidays." If I'm going to London I just say, "I'm going to London." I really see New York as my home. That could be because I've been here for so long and because of the timing of when I came — my entire 20s were in New York. But I'm actually reassessing that and am feeling a sense of homeyness when I go back to London; the last few journeys back I stayed at my parents' place, where I grew up, and didn't tell people I was back or see anyone else. I think it's because I'm getting older, my parents are getting older, and maybe the fact that I'm so comfortable in New York, my brain is allowing for London to have a more positive connotation.